Self-Piercing grommets are specially designed to cut through your material and set a grommet and washer in a single action. They are most beneficial when your material does not already have holes for grommets, and you are looking for an efficient way to add grommets to your sign or banner. There is no need to pre-punch holes using the Stimpson 405 bench press with self-piercing grommets. The 405 and the self-piercing grommet do all the work. Most banner and sign materials (including corrugated plastic) are easily pierced, and you will have grommets in your application in minutes with minimal effort. With various sizes and finishes available, you can customize your project to meet your customer's requirements.
Sheet metal grommets are used with either plain, teeth, or neck washers. These all require pre-punched holes. If your material has holes already, you may find these a more economical option. Plain washers provide basic reinforcement at the lowest cost. Teeth washers are usually used in fabric to add additional grip and prevent the grommet from spinning. Neck washers are designed for use in automatic grommet machines for extreme efficiency.
Whether you use self-piercing grommets or sheet metal grommets, manual or automatic machinery, Stimpson fasteners will withstand indoor and outdoor applications for years. Contact Stimpson to learn more about our sign and banner fastening solutions.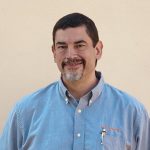 Contact Information:
Phone: (877) 765-0748
Email: customer_service@stimpson.com
Website: www.Stimpson.com
Keith Gentilin, Director of Sales and Marketing, has over 25 years of experience in sales, marketing, and customer service. He is responsible for managing sales staff, marketing programs, and customer-centric processes. Keith is dedicated and passionate about helping customers and the sales team solve complex fastening applications.
"Sponsored" material is supplied by the sponsor. The publisher cannot assume responsibility for any errors of relevance, fact or omission. Hosting sponsored material does constitute endorsement of the sponsor.