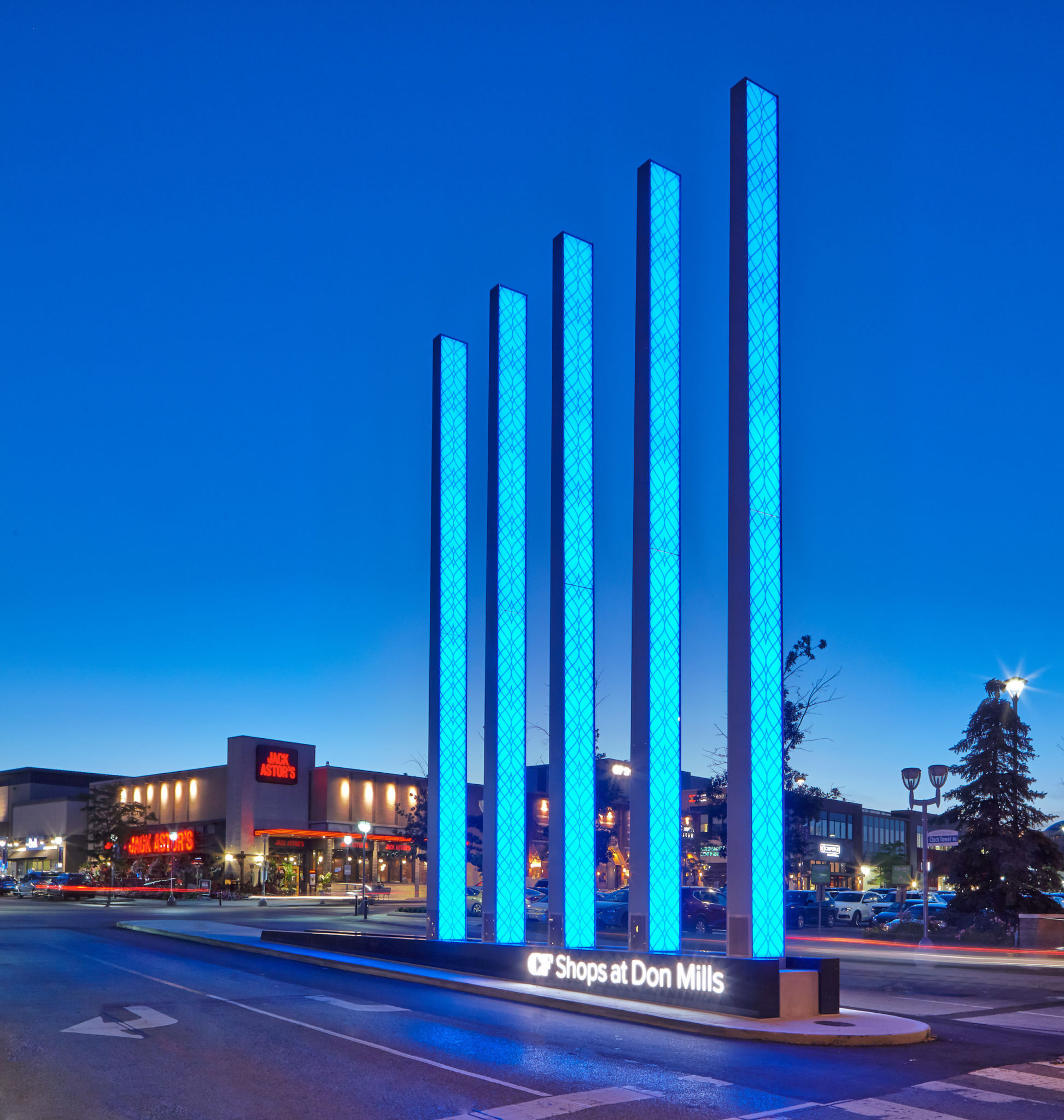 Cadillac Fairview (CF) has completed a $21-million revitalization of the Shops at Don Mills, one of its retail properties in Toronto, with new wayfinding elements, digital signage and entry identification pylons.
Pedestrian signage has been improved across the 16-ha (40-acre) site, which combines stores and restaurants with offices, residential condo towers and a community park. Shoppers arriving by vehicle, meanwhile, will use the pylons to identify points of entry, followed by digital displays indicating parking counts in real time for the 1,000 stalls in the site's four-level parking garage.
"We're thrilled to unveil these improvements in the summer months, when we see our heaviest traffic," says Ilene Klein, general manager (GM) for the Shops at Don Mills.