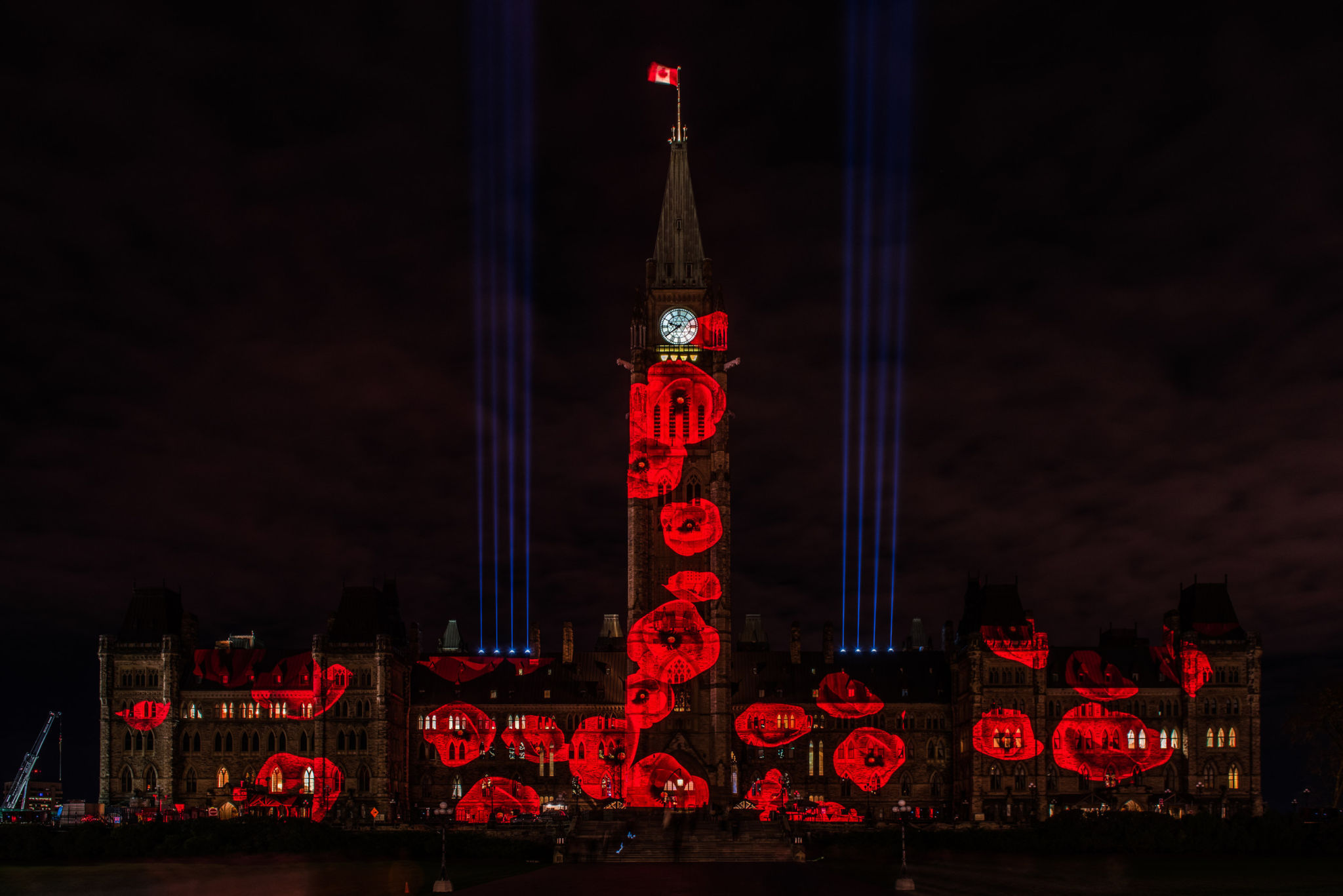 The Royal Canadian Legion Dominion Command has launched its second annual 'virtual poppy drop' in Ottawa, with a digital light show featuring the images of 117,000 poppies cascading down Centre Block on Parliament Hill.
The display, which runs each evening from 6:30 to 9:30 p.m., debuted on Oct. 27 and will continue through Nov. 11, Remembrance Day. Each poppy represents a Canadian who has fallen since the beginning of the First World War.
"It's an inspiring visual memorial," says Dominion president David Flannigan. "We hope Canadians and visitors alike will stop and take a moment to remember all of our fallen and to think of the freedoms we enjoy."
There is also a virtual wall of honour, where two screens showcase photos of fallen Canadian soldiers, submitted from across the country.