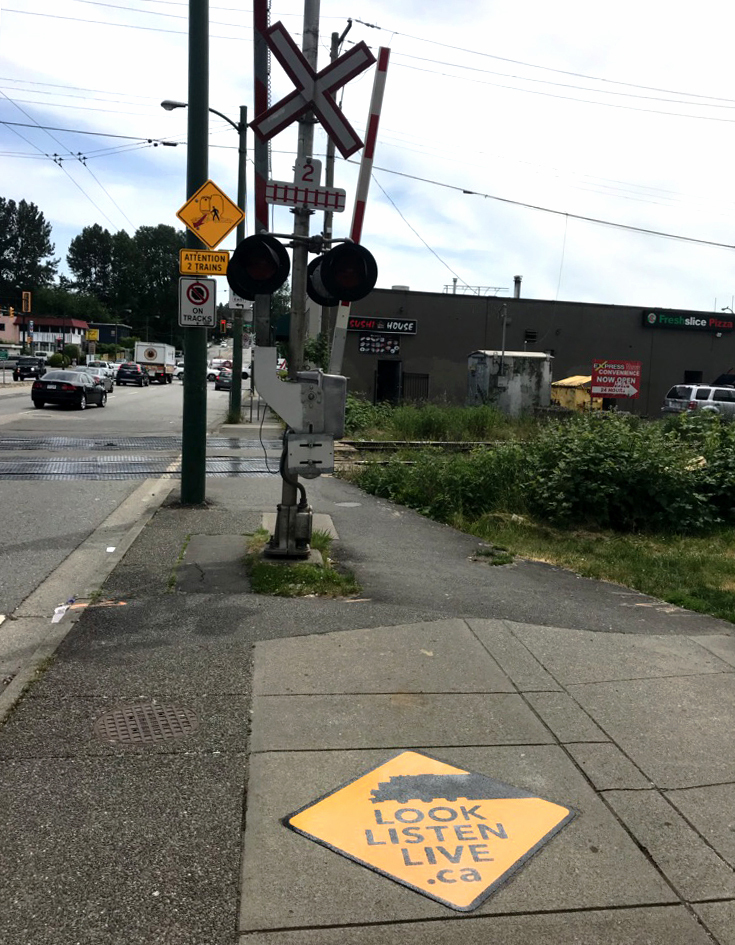 Vancouver has become the first municipality to participate in a national railway crossing safety awareness program with the introduction of yellow, diamond-shaped street decals encouraging caution for pedestrians, cyclists and drivers.
The decals have been installed at the city's Renfrew Street crossing and more are planned for the Union and Venables Street crossings in the near future. They feature a black silhouette of a train and the words 'look, listen, live.'
"Our hope is when people see these decals, they will be reminded to pay closer attention when they're at a railway crossing," says Sarah Mayes, national director for Operation Lifesaver (OL), which is working to identify more potential locations for the decals across Canada.