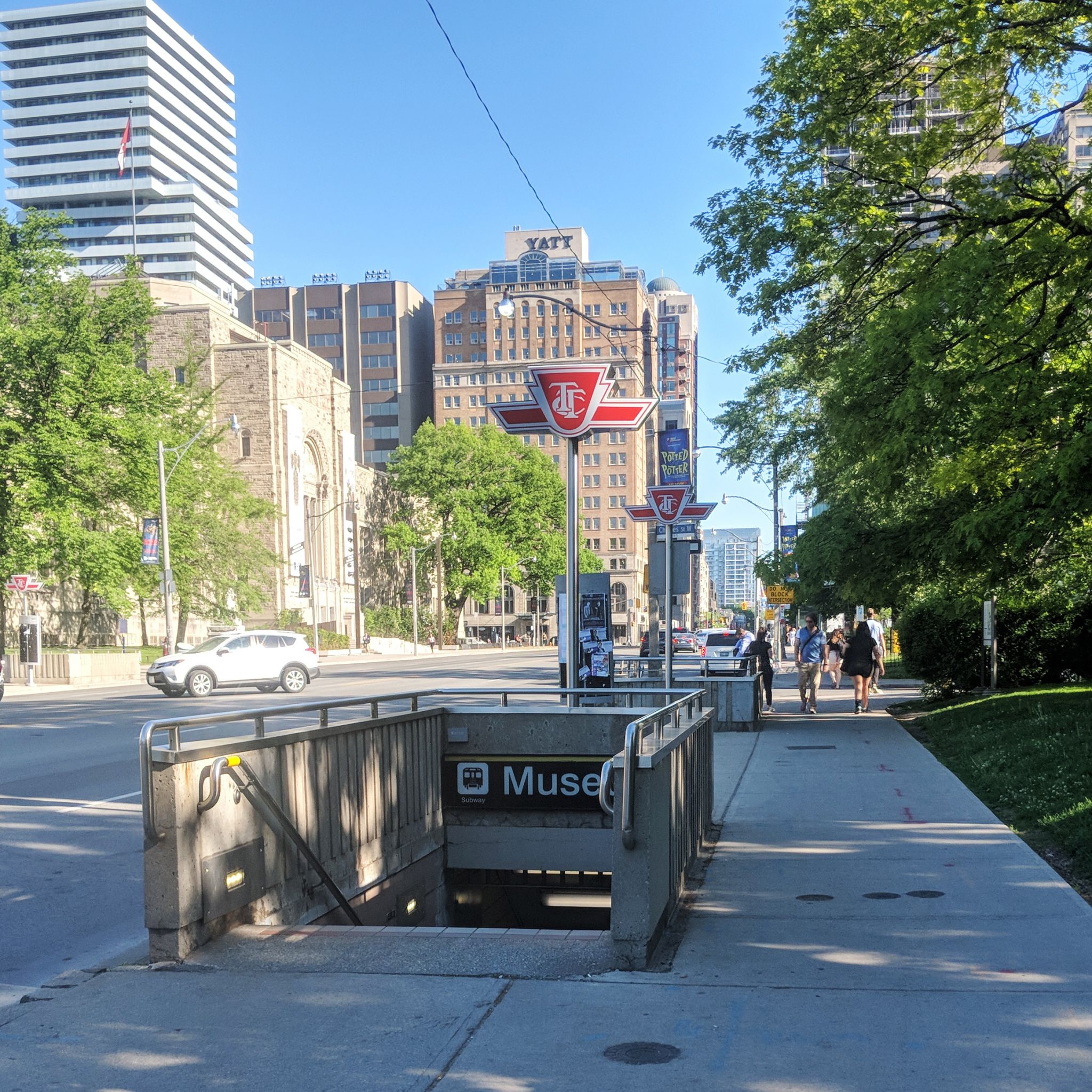 The Toronto Transit Commission (TTC) is updating its subway station entrance pylon signs with a modern but retro look, rolling out simplified logo 'keystone' signs across its network throughout the rest of this year.
The first prototype for the new subway entrance signs, itself reminiscent of designs dating back to the 1920s and standardized in 1954, was installed at Osgoode Station in 2008. Now, 10 years later and following positive public reactions, the concept is finally gaining further traction with a rollout along the downtown 'U' of Line 1.
"Moving forward, this design will be used whenever we have a major project that includes wayfinding upgrades, such as easier access or second exit renovations," explains Hayley Waldman, who handles corporate communications for the TTC.