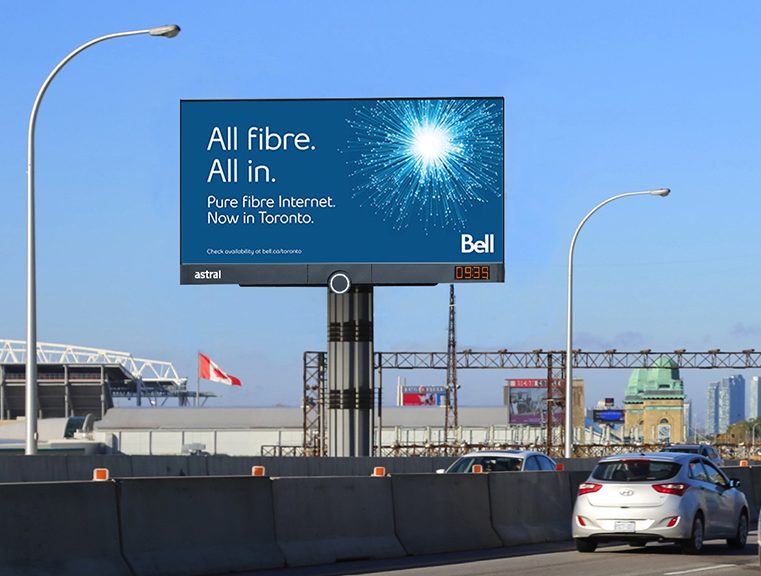 Astral, Bell Media's out-of-home (OOH) advertising business, has unveiled what are reportedly Canada's largest highway digital billboards. The two 17 x 8.5-m (56 x 28-ft) faces stand beside Toronto's Gardiner Expressway, near Exhibition Place.
Both structures were converted from static billboards to digital screens. Their highway locations deliver an average of 116,000 daily impressions.
"We are accelerating our transition to digital," says Karine Moses, Astral's president. "We are excited to offer this new inventory to advertisers."
With these additions, Astral now operates 143 digital OOH (DOOH) screens across Canada.