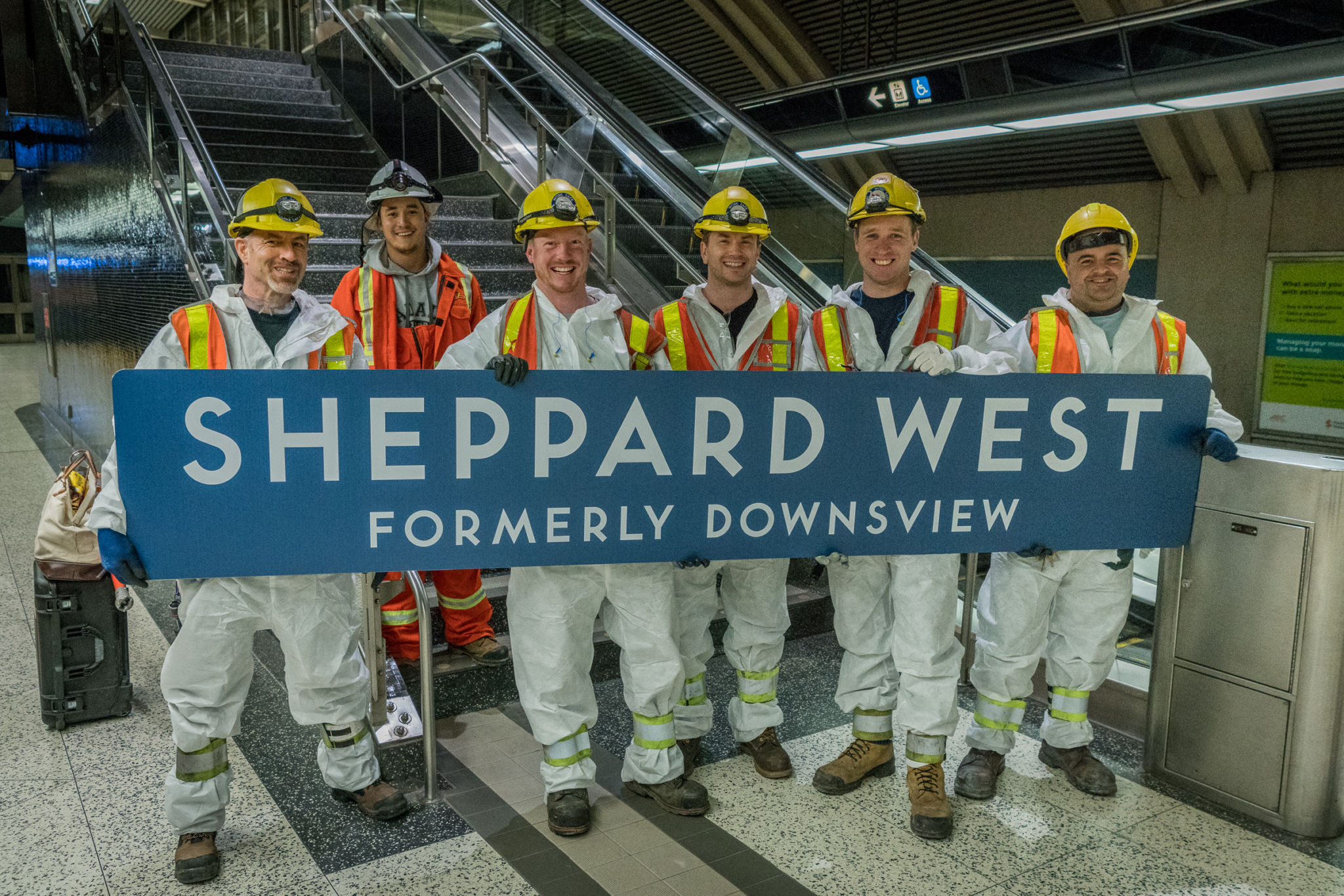 The Toronto Transit Commission (TTC) has begun installing signs and maps indicating the renaming of Downsview subway station as Sheppard West. The change is being made to avoid confusion with the new Downsview Park station, set to open later this year.
With the extension of the TTC's Line 1 into York Region, the station formerly known as Downsview—which is located on Sheppard Avenue West—will no longer be a terminus. The use of 'West' on stations with street names is commonplace throughout the system, making the change consistent with current practices.
Among the items being revised for the name change are 30 signs in and around Sheppard West station, 123 destination signs in other TTC stations, 161 'you are here' platform maps, 3,180 on-train maps and 4,000 transit shelter maps. The overall cost is approximately $8,000, but the majority ($6,000) relates to the reprogramming of the subway system's announcement system, rather than to the physical signs and maps.