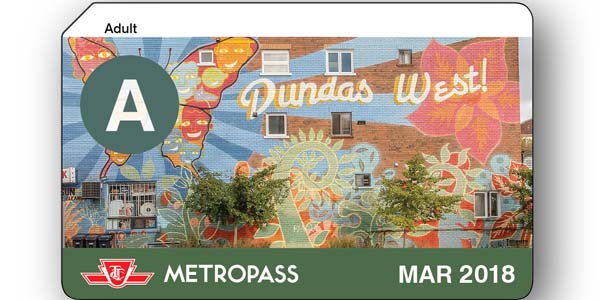 The Toronto Transit Commission's (TTC's) March 2018 Metropass features an image of a prominent street mural painted by Jose Ortega in 2007 for the city's Dundas West Business Improvement Area (BIA).
When Ortega, co-founder of Dundas Street's popular Lula Lounge salsa bar, was inspired to create the mural, he explained he wanted to unite existing residents and businesses with those that were newly arriving in the area, which he hoped to see evolve into a vibrant community with abundant green space.
The March Metropass is the third in a series of cards featuring images of different, distinctive murals from neighbourhoods throughout the Greater Toronto Area (GTA).