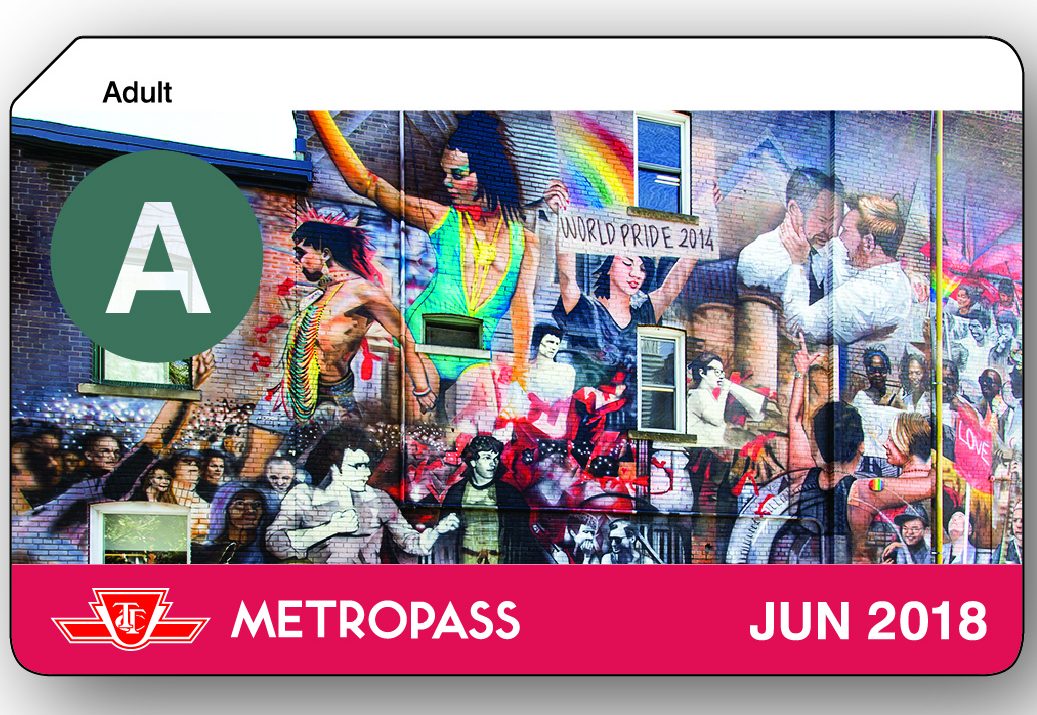 The Toronto Transit Commission's (TTC's) customized June 2018 Metropass features an image of a Pride mural that celebrates the Church-Wellesley Village's lesbian, gay, bisexual, transgender and queer (LGBTQ) community.
Two artists, Christiano De Araujo and John Kuna, designed the mural for the Church-Wellesley Village Business Improvement Area (BIA) in consultation with the community's members, leaders and youth. It was painted on a community centre at 519 Church Street, commonly known as The 519.
The June Metropass is the sixth in a special series of cards featuring a variety of iconic murals from neighbourhoods throughout the Greater Toronto Area (GTA). The TTC will also celebrate Pride with a specially wrapped Wellesley Street bus throughout the month of June.