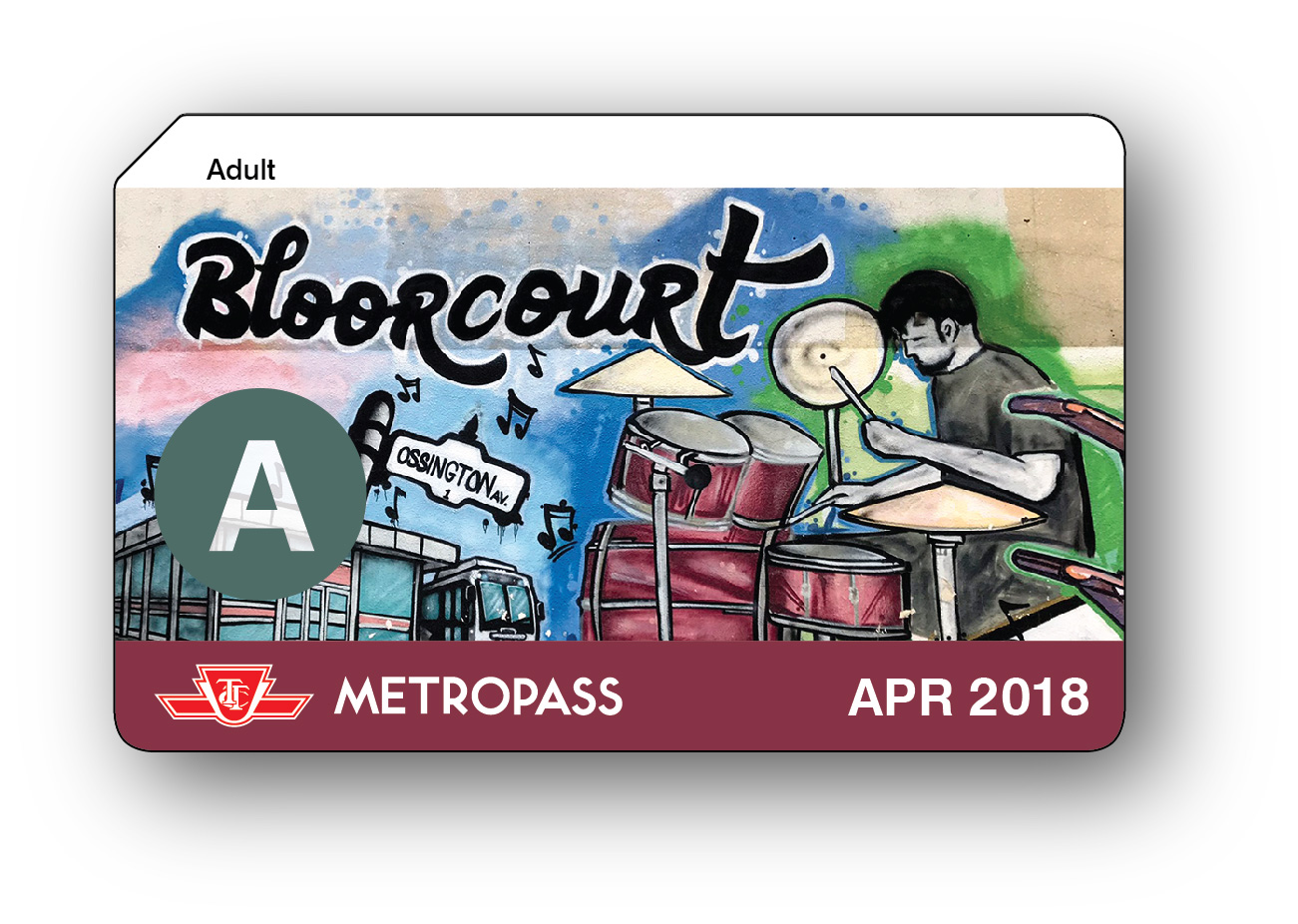 The Toronto Transit Commission's (TTC's) customized April 2018 Metropass features an image of a street mural created by artist Jason Pinney for the Bloorcourt Village Business Improvement Area (BIA).
Pinney painted the mural nearly 10 years ago, inspired by themes of music and community, with the assistance of other artists at a local gallery and the support of a grant from the Bloorcourt Village BIA.
The April Metropass is the fourth in a special series of cards featuring a variety of iconic murals from neighbourhoods throughout the Greater Toronto Area (GTA).