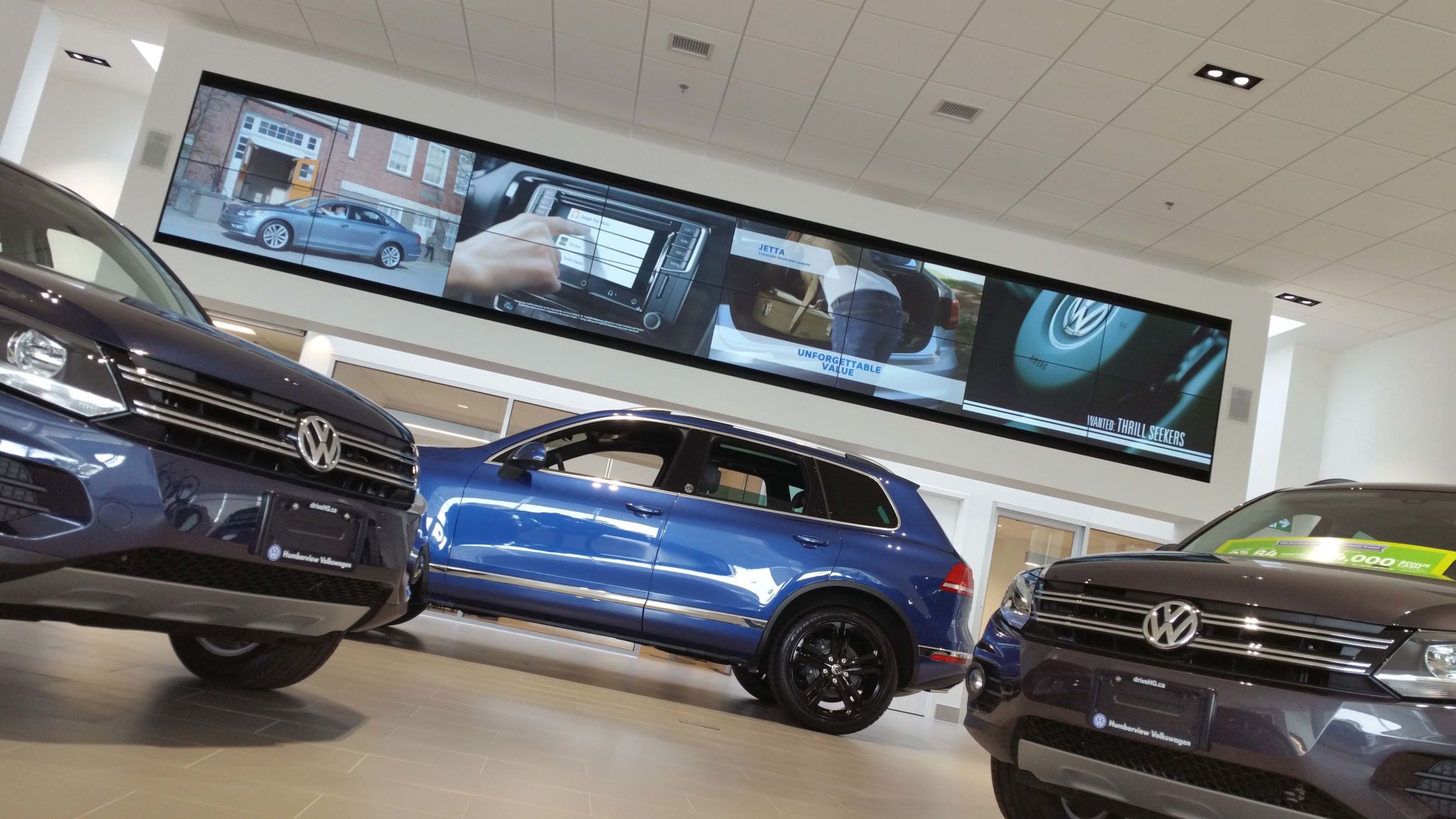 Advanced, a digital signage integrator headquartered in Mississauga, Ont., has installed a large, central video wall and nine individual screens at the Humberview Volkswagen (VW) dealership in nearby Toronto.
The nearly 8.2 x 1.2 -m (27 x 4-ft) video wall is mounted above the dealership's customer welcoming area. It comprises 16 ultra-thin-bezel 1.2-m (46-in.) high-definition (HD) liquid crystal displays (LCDs), arranged in a 2 x 8 configuration that can showcase a single image or up to four ads side-by-side.
Each of the nine smaller screens throughout the building has a dedicated video feed delivered through the same matrix switcher, allowing managers to decide what images they want to appear on which display(s) throughout the day.