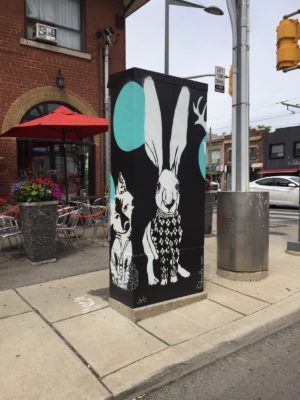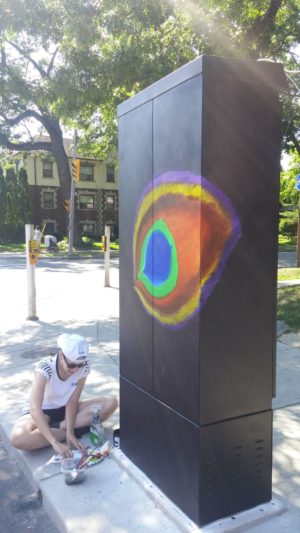 Furniture retailer Urban Barn partnered this summer with Toronto's transportation services division on the Outside the Box program, where the city's traffic signal boxes are painted with original art to help deter graffiti vandalism.
Now in its fourth year, Outside the Box has seen nearly 120 designs hand-painted across Toronto. This year, in addition to the installation of new artwork in June, Urban Barn commissioned 10 artists to develop canvas versions of their work, which were then installed in two of the retailers' stores in July.
"We are committed to recognizing and encouraging expression through art," says Linda Letts, president of Urban Barn. "This partnership provides a platform for artists who otherwise may not have an opportunity to get their work noticed."
The retailer now plans to increase its involvement in similar initiatives on a national level, by building partnerships with other cities' street beautification programs from coast to coast.