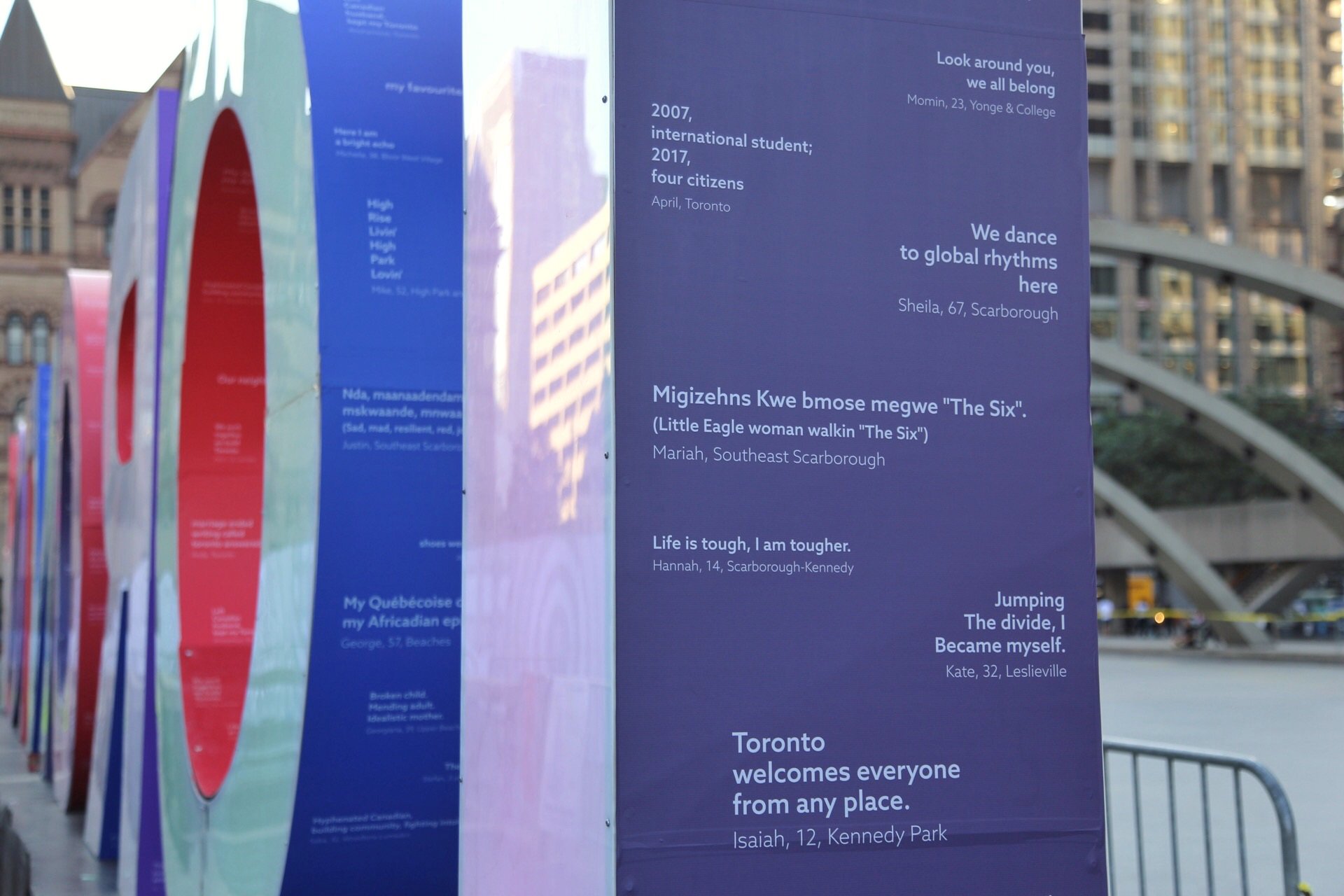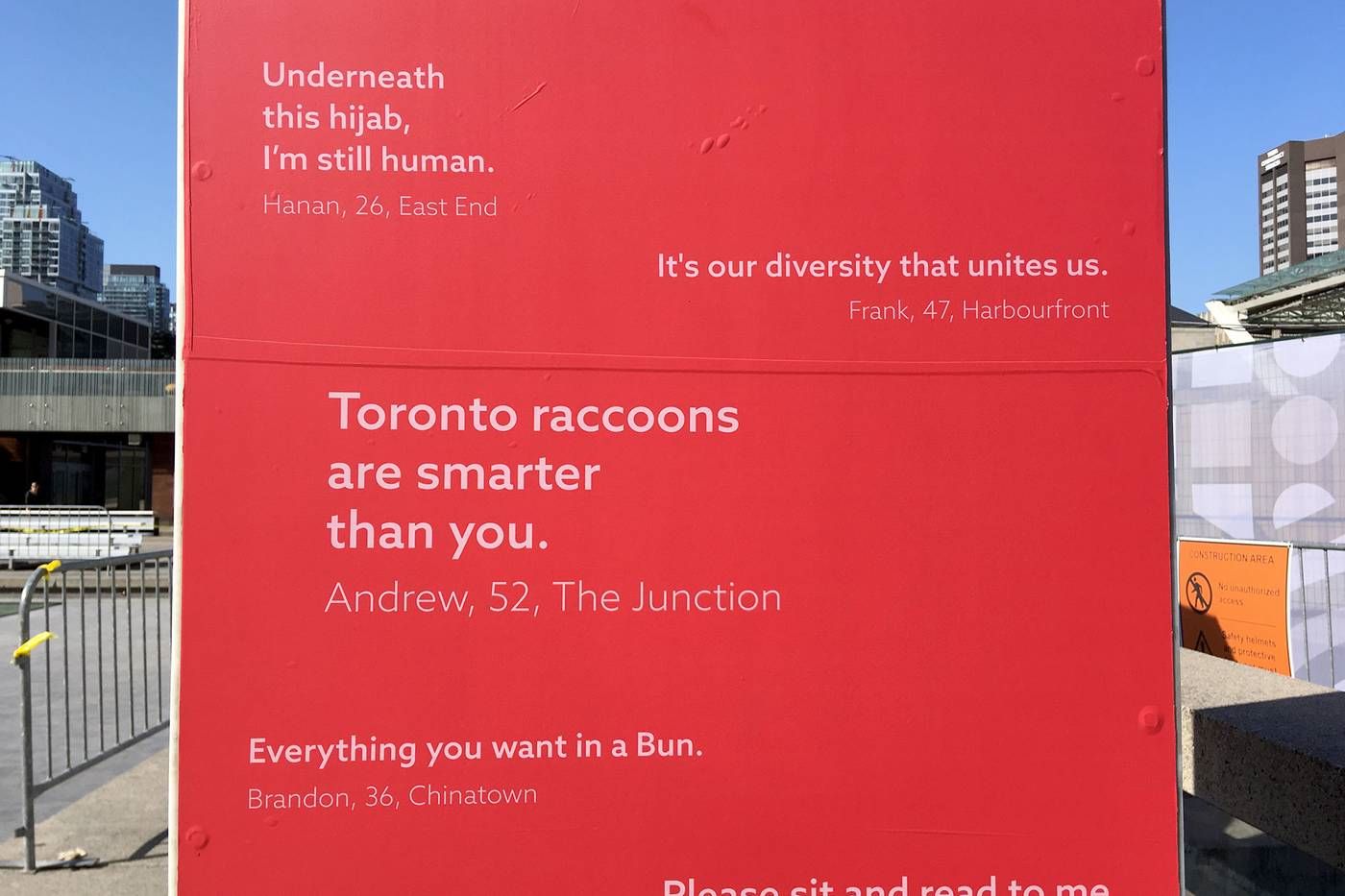 The colourful illuminated sign in Toronto's Nathan Phillips Square was recently decorated with 150 'My City My Six' stories, each just six words long. They are scheduled to remain in place until spring 2018.
The project was launched earlier this year, asking Torontonians to share their thoughts about the city in celebration of Canada's 150th birthday. Out of more than 4,200 submissions, a jury chose 150 stories for display on the sign. Some will also appear on billboards and Toronto Transit Commission (TTC) displays.
"The 'My City My Six' project helps us all see our city in different ways and better appreciate the experiences of our fellow residents," says John Tory, Toronto's mayor.
More details about the project are available at www.toronto.ca/mycitymysix.