By Daniel Royer
The International Sign Association's (ISA's) 2013 International Sign Expo, which was held in April in Las Vegas, Nev., featured a sold-out show floor, with thousands of attendees eager to get a glimpse of the latest materials, technology and equipment. The show has always been a great place to gauge where the sign industry is heading and this year was no different.
The following three trends were among those that will have a major effect on the sign industry in the coming year. Many shops will take time to investigate them to see if they can make a difference to their business.
Vehicle wraps
Wraps have gone mainstream. Every major graphics material manufacturer had some type of vehicle-wrapping demonstration going on at their booth during the show, featuring everything from faux chrome to leather-textured to carbon fibre films.
With a wide range of colours, easier-to-install applications and growing customer demand, vehicle wraps will continue to join the lists of services offered by local print and sign shops.
Digital signage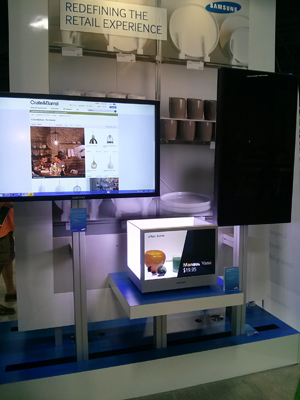 Another growing trend involves smaller shops' access to digital signage. Not long ago, the barriers to entry were too stiff for most sign shops, but with today's cloud-based content management software and a growing number of interested clients, offering digital signage seems to be a smart choice for many shops looking to expand their product portfolio.
This year's expo really focused on educating signmakers about how best to incorporate digital signage into their existing business models, with one day entirely dedicated to the medium, along with a section of the floor featuring 'giants' like Daktronics and Samsung. It's clear digital signage isn't going away anytime soon!
LEDs
Technology is also driving the sign industry with respect to customer demand for eco-friendly and energy-efficient products. Light-emitting diodes (LEDs), especially, are pushing related products to be developed at a faster pace than before, such as 3M's newly announced backlit film, which has been specifically engineered for use with LED-based lightboxes.
The sign industry's transition to LED systems will only continue to force the industry's well-established manufacturers to play catch-up with their materials.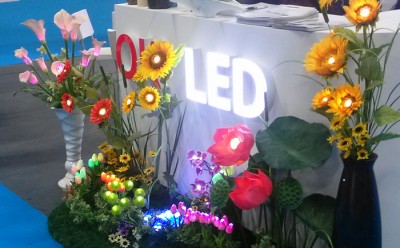 Daniel Royer is communications director for Signs.com, an e-commerce site for window graphics, banners, wall murals, yard signs, vehicle decals and other printed signage. For more information, visit www.signs.com.