By Michael Perrelli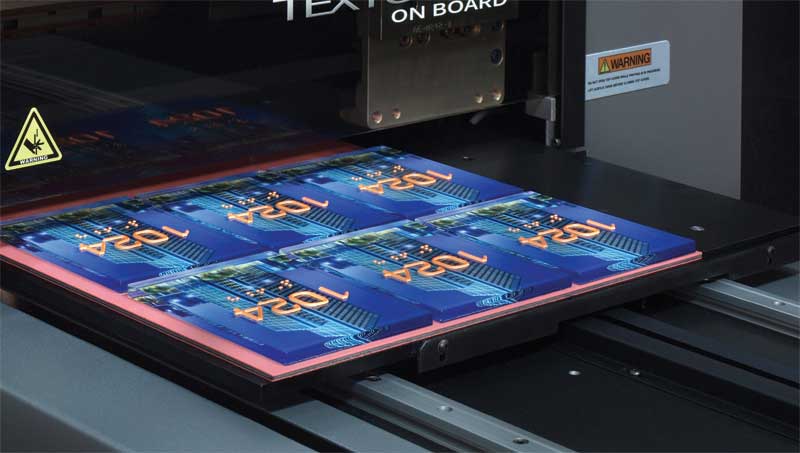 Inquisitive people frequently follow an answer to an inquiry with a seemingly simple question: 'why?' While this may be the simplest of questions with a clear request for more details on the topic at hand, this is nonetheless one word capable of yielding big answers.
When industry professionals exhibit ultraviolet (UV) light-emitting diode (LED) printers at trade shows or discuss the technology when leading an educational seminar, visitors often ask questions such as, 'why are these so popular?' or 'why are people investing in this?' While those familiar with the technology can answer questions such as these with long-winded strategies and return on investment (ROI) examples for nearly every industry, it might instead be beneficial to focus on the awesome applications made possible with this equipment and why it is so popular in sign shops.
A quick overview
UV LED printers use special UV-curable ink. This ink is jetted through a print head and then immediately cured on the material's surface when passed over by the UV LED lamp (attached to the print head). The print does not permeate the surface of the material, is dry upon completion, resists many harsh chemicals, and can be applied to many different substrates.
Most small- and mid-sized format options have printable areas that range can between 279 x 406 mm (11 x 16 in.) and 607 x 1219 mm (24 x 48 in.). Further, these units have varying Z-axis (or height clearances), ranging from 50.8 to 381 mm (2 to 15 in.). There are options available for companies of all sizes, regardless of footprint, budget, or process.
Versatility abound
UV printers are among the most versatile pieces of signmaking equipment on the market today. Custom acrylic awards, braille signage, plaques, phone cases, wood signs, water bottles, and even T-shirts can be created using a single UV printer.
While not all businesses require this array of printing capability, using the equipment for a singular application is, of course, equally effective; however, operators should still be made aware of the levels of versatility at their disposal. There are many single-person operations that print all of the products listed above as a side business, as well as full-scale, multi-location sign companies that print braille signage on multiple units for two or three shifts a day.
When analyzing the versatility of this inkjet technology, printed samples help tell the story and serve as one of the main pieces of the purchasing puzzle. As such, signmakers should ensure they understand the process for replicating the samples received (i.e. was an adhesion promoter used? Did print settings need to be modified in any way?). Further, when purchasing a UV LED printer, signmakers should be sure to ask about print times and ink costs. This detailed information goes a long way in helping to plan print process, flow, and implementation.