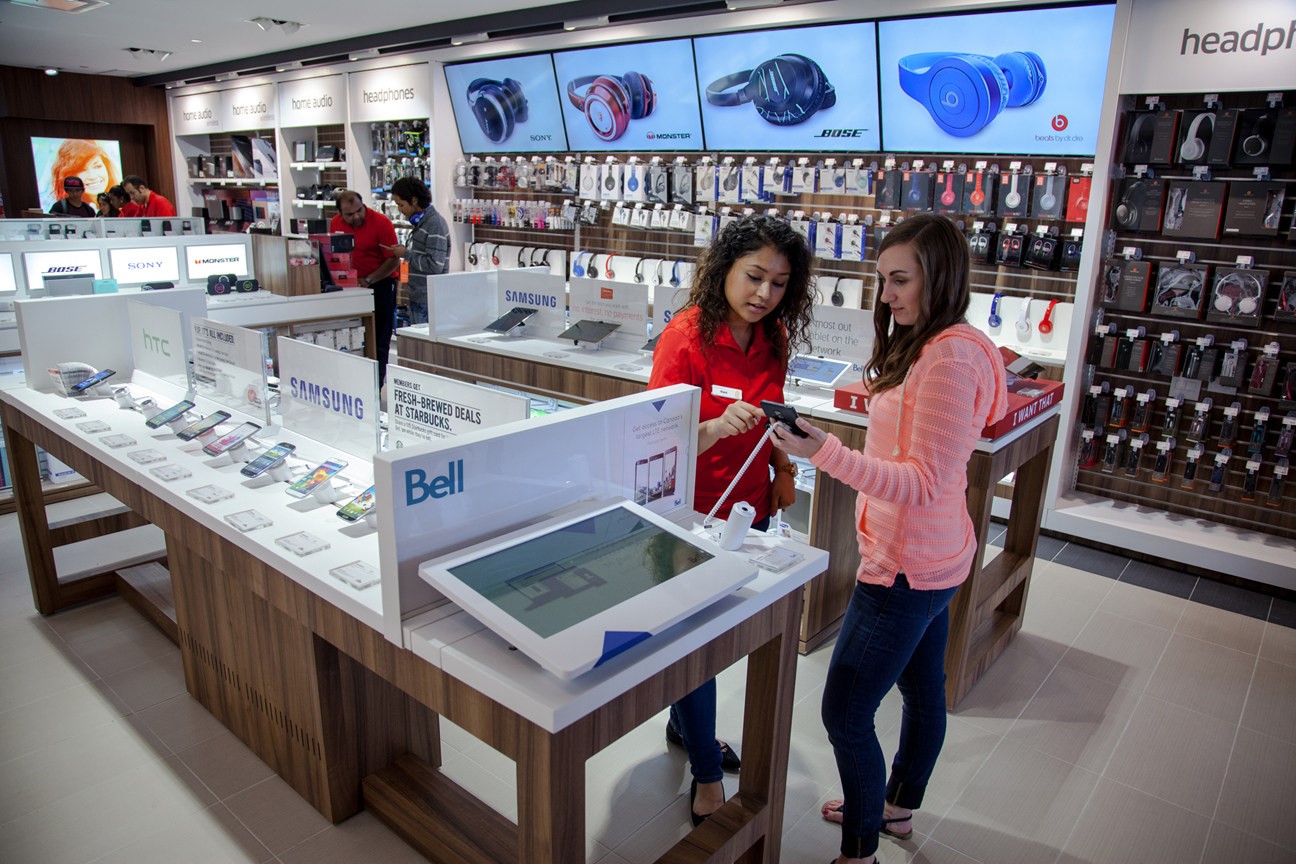 The Source, a Canadian electronics retailer, has opened a new 'experiential' prototype store at Toronto's Yorkdale Shopping Centre, featuring digital signage and interactive merchandising displays.
Designed by Toronto-based Shikatani Lacroix, the store is intended to provide more hands-on experiences for customers. Examples include a headphone wall, displaying top brands for shoppers to test and compare before buying.
"Our customers told us they want to be able to see and try products," says Charles Brown, president of The Source. "This new format gives them that opportunity."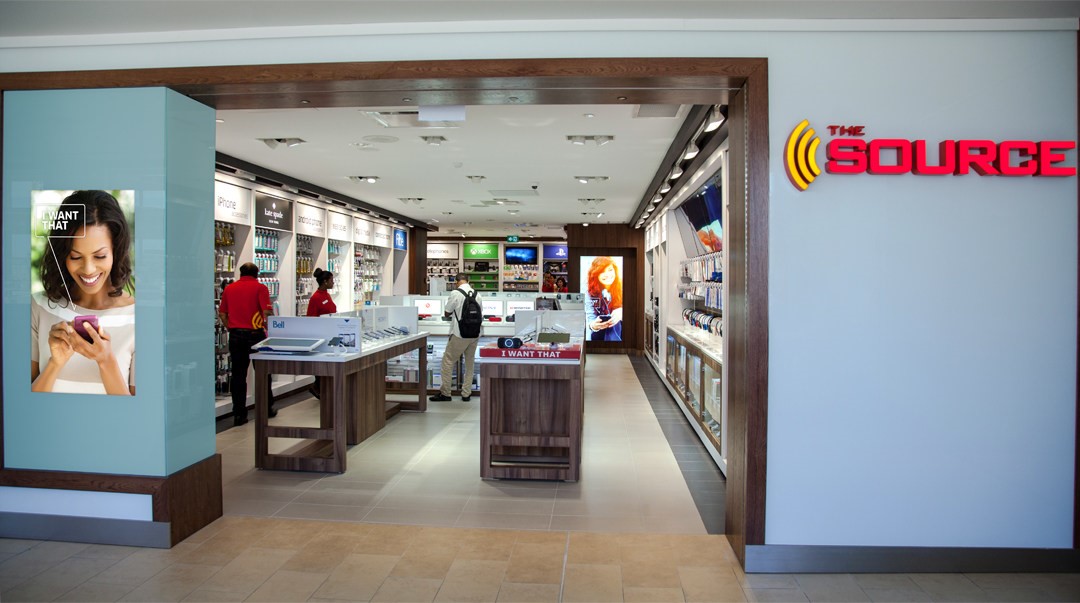 A front window digital display uses dynamic content to draw shoppers inside, where a table display showcases a spectrum of new products before they can take part in interactive demos.
"It's our goal to make both new and existing customers take notice," says Brown. "As we undertake our brand transformation, this store shows the direction in which we are moving."