By Courtney Bachar
We are all familiar with the old idiom, "It's a dog eat dog world," and nowhere is this more true than in today's competitive pet retail space. With dog and cat ownership booming, thanks in part to the pandemic, specialty retailers are scrambling to separate themselves from the pack and to be customers' pick of the litter.
So it only stands to reason that when pet retailer Bark & Fitz decided Brantford. Ont., would be the home to their latest franchised location, they wanted to make sure their signage was not only in keeping with their branding, but also delivered the punch they needed in a new market. To achieve this, they turned to local sign company Elevated Signs.
 "They reached out to us after seeing our social media marketing," said owner Terence Davis. "Most of our clientele are new customers who have seen our work online and requested quotes. They are generally impressed with our turnaround in getting them layouts and communication of the project details."
For this location, the scope of work was a 1.2- x 3-m (4- x 10-ft) fascia sign, window perforated vinyl decals, and frosted window vinyl, as well as some printed materials, including business cards, mailers, handouts, and coupons.
The project began in March and took approximately four weeks to complete.
"The customer was ecstatic with how quick we were able to get the items produced and with the overall quality of the work," said Davis.
Given Bark & Fitz is a franchise, there were branding specifications that had to be met. The print work required PMS matching and test prints to make sure the colour saturation was perfect and sizing was correct. The digital prints were subcontracted, but the vinyl was installed in-house.
For this project, Davis said weather was the biggest challenge as the temperatures needed to be warm enough to install the vinyl to the windows, otherwise they will either peel off or develop bubbles due to the cold.
COVID-19 did not impact the project, explains Davis, who noted permits were obtained with relative ease and safety precautions were taken every step of the way.
"COVID precautions have just become another thing we do along with wearing proper safety equipment to do the job," he said.
"The only issues we are currently running into is the costs for the materials," he added. "Unfortunately, these new costs have to be absorbed into the production, which lowers margins on a project, or have to be pushed onto the client, which makes it harder to stay within the customer's budget restraints on big projects."
Signage is one of the most important parts of a business, said Davis. "At Elevated Signs, we try to stress to our customers the importance of having legible signage in a readable font and to keep it fresh and well-maintained," he added.
"Nothing is worse than a sign in disrepair. Maintenance of signage should be in every business' expenses. After all, it's the first impression you make prior to someone walking through the door."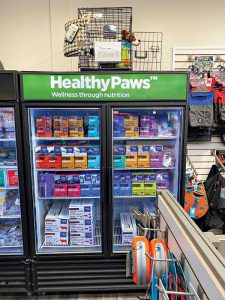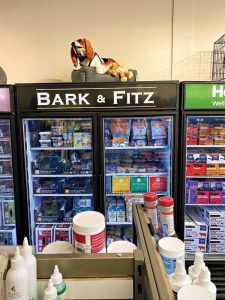 ~with files from Blair Adams