By Mark Mantha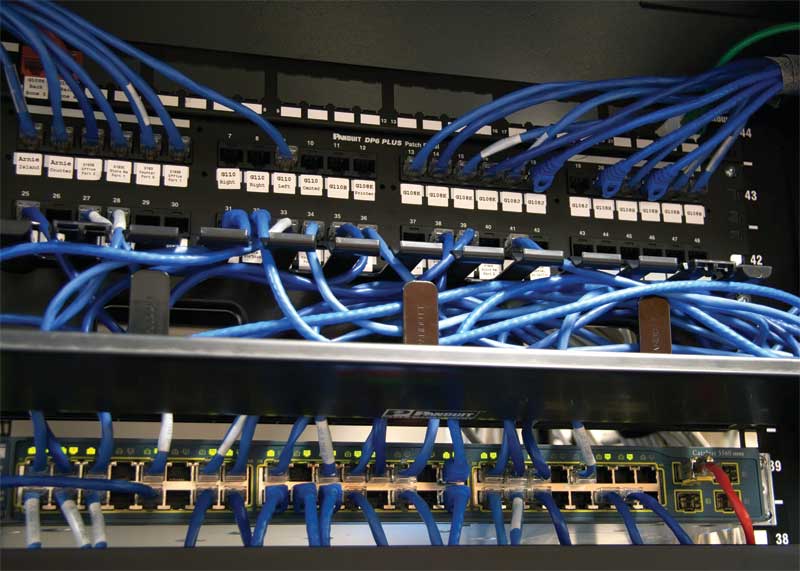 As the digital signage market expands beyond $20 billion, it is rightfully so that all eyes are pointing toward this trending and cutting-edge communications vertical. That said, with the current blurred lines between audiovisual (AV) and digital signage some in the industry begin to lose sight of the AV market that continues to change dramatically. The projected growth for the industry is set to reach $230 billion by 2023, 10 times that of digital signage.1 There are a number of contributing factors that lead to the demand for AV, including advances in audio, display technology, cloud solutions, artificial intelligence (AI), Internet of Things (IOT), and smart buildings to name a few. Today, conferencing and collaboration are seen as the leading drivers of pro AV sales—especially in the corporate and education verticals.
One common theme between the digital signage and AV markets is content. In fact, Brian Meszaros, CEO of Open Eye Global, says content creation is what separates AV providers today. Consumer expectations have changed rapidly, and it is now not enough to just be big and bright.
One of the biggest drivers for growth in the AV market is the ability to streamline and simplify the user experience.
Video conference rooms driven by cloud-based programs like Zoom and Skype versus antiquated proprietary software.
Hardware that is intuitive with auto zoom projectors and plug-and-play capabilities total cost of ownership (TCO) has come down dramatically with things like digital whiteboards for simple point of entry.
Standardization of connectivity both wired (high definition multimedia interface [HDMI], universal serial bus-C [USB-C]) and wireless makes for a smoother user experience, especially with bring your own device (BYOD).
Video Electronics Standards Association (VESA) mount standards have helped to simplify installation.
"Traditionally, advancements in AV technology have meant a higher price tag and higher difficulty of use. As of late, this has proven to be the opposite," explains Michael Patrick, account manager with Dot2Dot Communications. "Advancements in technology are rolling out at an ever-quickening pace and with each new generation the ease of user experience increases and cost of ownership decreases. As IOT continues to immerse the world we live in, AV is poised to be a central part of how businesses communicate and collaborate."
The AV market and its solutions providers are changing and adapting. Architectural vision and design are driving not end-user wishes but demands. Touch- and large-format displays are not the exception but the rule. Highly integrated networks require 'one-off' precision and expertise. The tool set is way beyond a truck and a ladder.
What is driving the AV industry?
Marty Durksen, a regional audiovisual specialist with Anixter says: "It's the need for immediacy and effectiveness of our communication. What's facilitating this is the AV/IT/phone/security convergence. AV boxes are becoming network appliances; IT can either try to fend off the AV invasion and eventually be replaced, or embrace AV and add it to their realm. Either way, AV is definitely going to be on the network."
Mike Thornback, national strategic alliances director for AVI-SPL adds: "The AV market has slowly started to see a split between the need to service its existing market of bespoke AV rooms, and the emerging trends of workplace standards, AvaaS (AV as a service) and managed services being delivered by AV companies that have evolved into workplace service providers.
"As customer requirements continue to evolve, an increased emphasis will be placed on low-friction meeting experiences to help proliferate collaboration technology to more than just boardrooms through the enterprise. These low-touch rooms will increase the overall technology density per square foot of many clients and drive a need for management, supportability, and consistency of experience."
Coming back to the digital signage marketplace size and growth, it is worth noting the continued demand for this medium across new and emerging verticals will be a key accelerator for the overall growth of the AV marketplace. New and innovative technologies will have a lasting effect on the professional AV space.
The future looks bright for these two markets as they continue to find common ground and complement one another's strengths.
Note
1 See "AVIXA Forecasts Pro AV Industry to Grow to $230B by 2023" published online by AV Magazine on September 6, 2018. For more information, visit https://www.avapac.net/avixa-forecasts-pro-av-industry-grow-230b-2023/. (Accessed Oct. 21, 2019)
Mark Mantha, president of Man-Mac Consulting Inc., provides market development consulting for Dot2Dot Communications, a full-service visual communications company that designs, develops, and manages immersive digital signage experiences. He can be reached via e-mail at mark@manmacconsulting.ca. For more information, visit www.dot2dotcommunications.com.