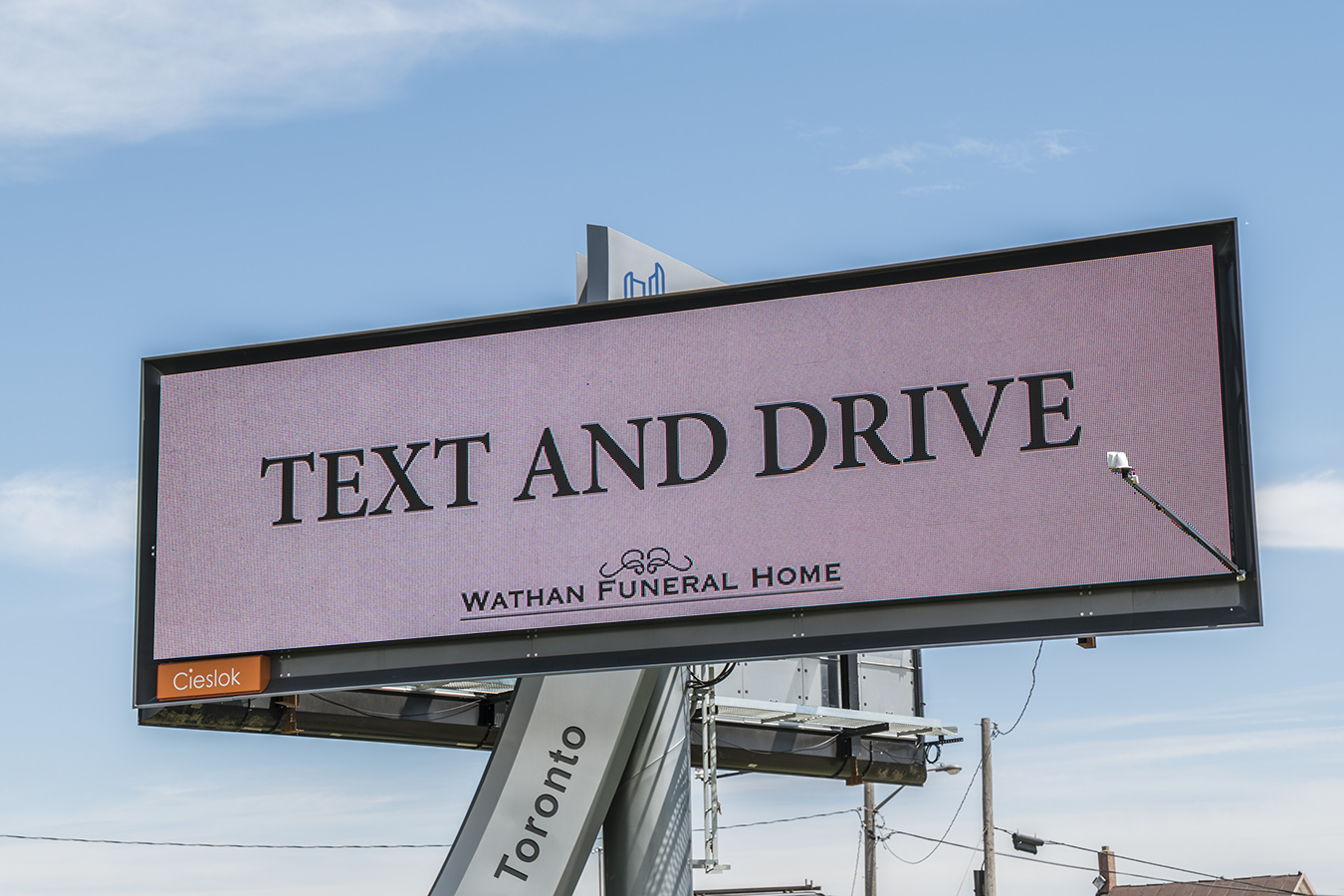 A recent public service announcement (PSA) created by Montreal-based agency John St. and displayed on Cieslok Media's digital out-of-home (DOOH) screens in Toronto inspired significant online activity and international awareness.
From May 10 to 15, 2016, two of Cieslok's digital billboards near busy roadways displayed a fake ad for Wathan Funeral Home that simply read, 'Text and Drive.' Without a clear call to action, many commuters who were upset by the message later searched online for the fictional business, only to find an explanation of the PSA's ironic intent.
"You probably came to this website to tell us what horrible people we are for running an ad like that," read the site, "but we're not a funeral home. We're just trying to get Canadians to stop texting and driving, which, if current trends continue, is expected to exceed fatalities from drinking and driving as early as next year."
The PSA received attention locally, nationally and around the world. Google Trends showed spikes in search activity for the specific keywords 'Text and Drive' and 'Wathan Funeral Home' during the campaign.
The website (www.wathanfuneral.com) saw more than 200 visitors on the campaign's first day, followed by 1,653, 11,064 and 15,117 on each of the subsequent three days. A total of 37,778 visitors reached the site during the six days of the campaign. And by July 13, two months later, the site had received 53,100 visits.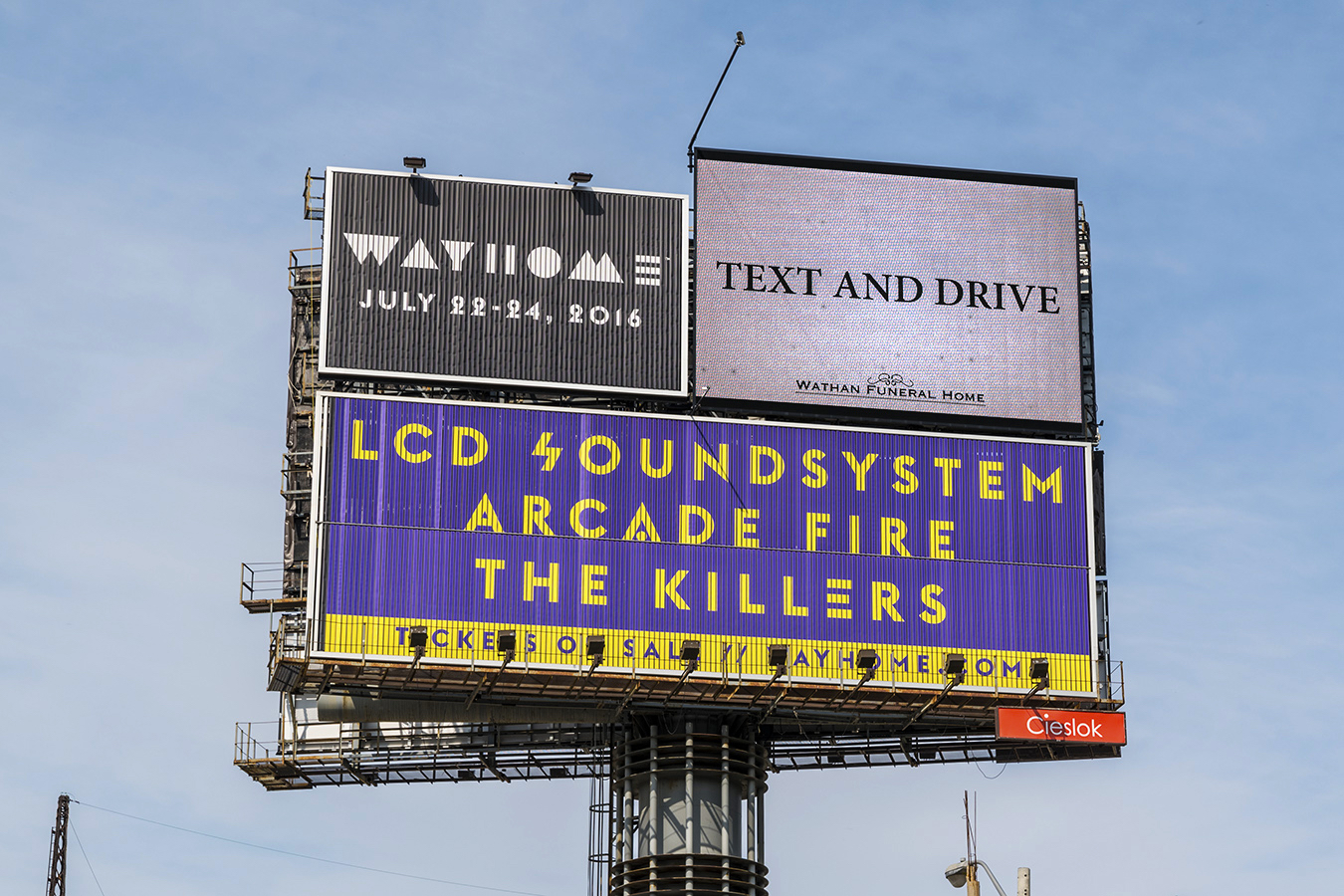 More than 50 news websites featured articles about the campaign, including Global News, CNN, Huffington Post and Buzzfeed, describing it as "brilliant," "darkly clever" and "thought-provoking." Social media sites were also key in creating awareness, as Twitter, Instagram and Facebook posts with the hashtag #textanddrive drove 6,347 visitors to the PSA site during the six-day campaign.
While the PSA used a simple, strong message, its impact was amplified through large-format DOOH advertising at high-traffic locations. Research by the Fédération de la Publicité Extérieur (FEPE) and the Outdoor Advertising Association of America (OAAA), respectively, shows four out of five consumers take action—such as looking up further information—after seeing an out-of-home (OOH) ad and one in two will use mobile and social media to share that information.
In Toronto alone, research by the Out-of-Home Marketing Association of Canada (OMAC) finds 50 per cent agree DOOH stands out more than online or TV ads and 82 per cent agree it is an effective medium for communicating messages about public safety.