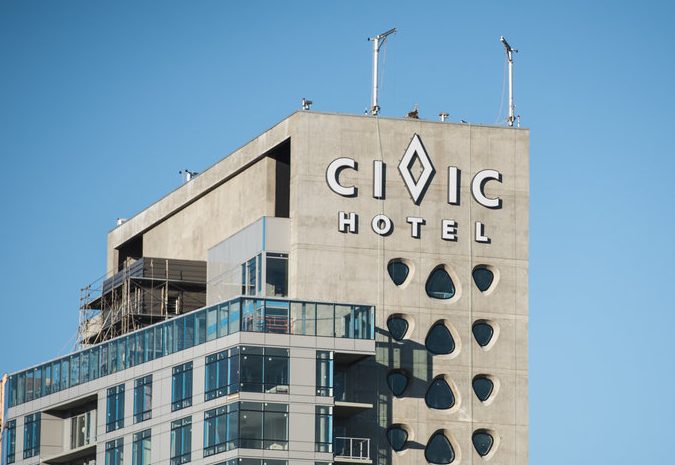 TDH Experiential Fabricators of Surrey, B.C., recently installed logo signage for the city's new Civic Hotel. At more than 160 m (525 ft) above the ground, the project is reportedly the highest mounted signage anywhere in Western Canada.
The hotel tower's flush-mounted 254-mm (10-in.) thick aluminum channel letters (see video for time-lapse footage of installation) range in height, up to nearly 4 m (13 ft) tall. Their white polycarbonate faces are illuminated with light-emitting diodes (LEDs).
Located next to the Surrey City Centre Skytrain light-rail transit (LRT) station, the tower is the first world-class hotel to be built in the area in more than 20 years and offers the only rooftop deck with panoramic views of the city and the coastal mountains.