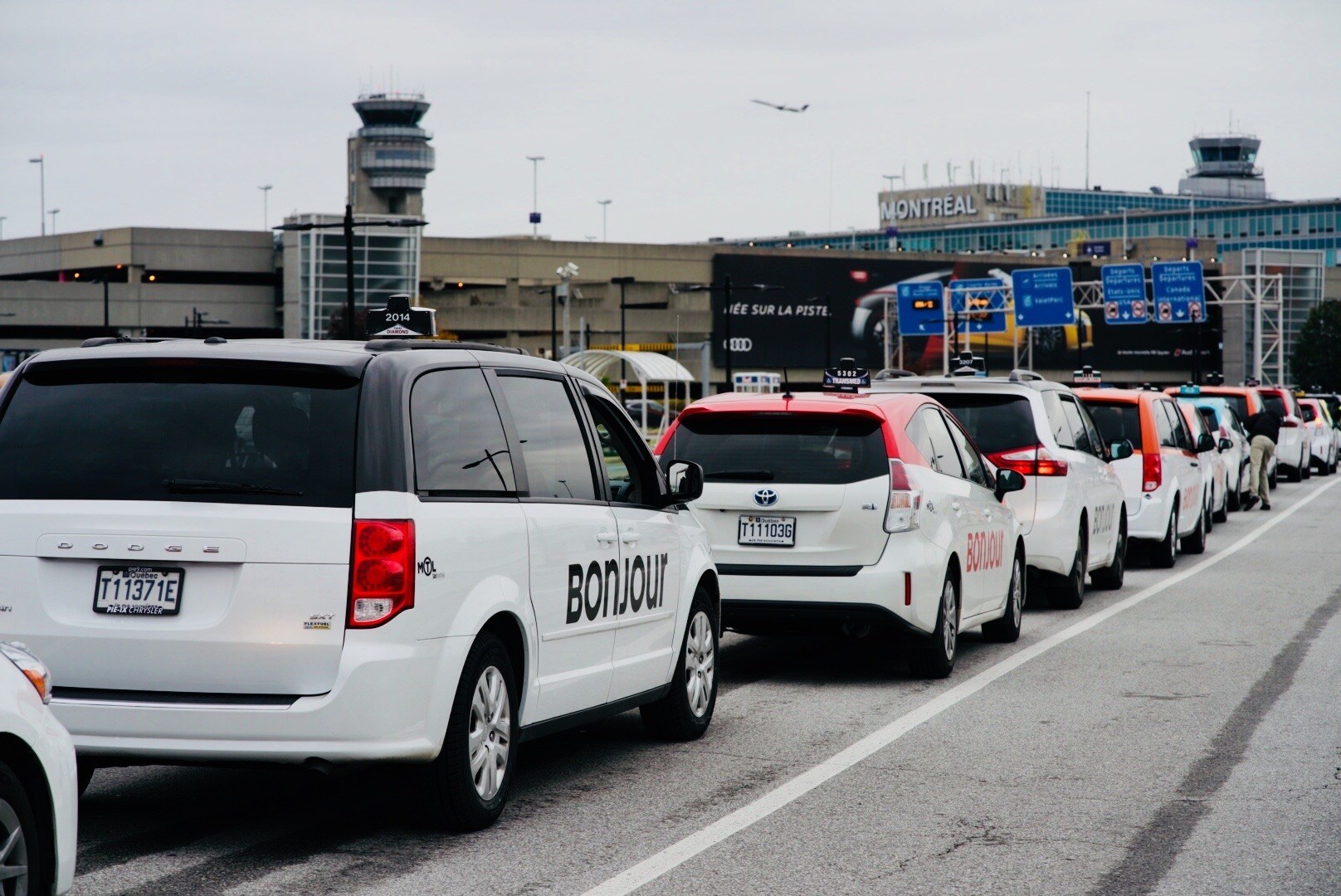 Aéroports de Montreal (ADM), the Bureau du Taxi de Montreal (BTM) and Tourisme Montreal have introduced 365 new taxis wrapped with special 'Bonjour' logo graphics to welcome visitors at the city's Pierre Elliott Trudeau International Airport.
"As the main gateway to Montreal, the airport is tourists' first point of contact with the city," says Philippe Rainville, ADM's president and CEO.
"The Bonjour taxis reflect Montreal's image as a colourful and vibrant metropolis," says Aref Salem, chair of BTM's board of directors. "They are also an excellent example of the partnership established around the 'Montreal vous accueille' ('Montreal welcomes you') charter."
The new strategy, announced in late 2016, also extends to interactive terminals, interior displays and improved signage.