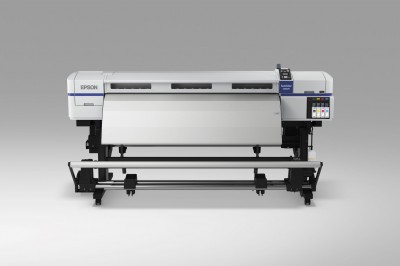 The SureColor S30670 from Epson Canada is a 1.6-m (64-in.) wide solvent inkjet printer developed for the indoor and outdoor signage, vehicle graphics and fine art markets.
With a new print engine, the S30670's thin-film piezoelectric (TFP) printheads are arranged with twice the nozzle density of Epson's previous solvent printer, delivering droplets as small as 3.5 picolitres to produce output at 19 m2 (205 sf) per hour in sign production mode and up to 57.5 m2 (619 sf) in draft mode.
The four-colour printer uses UltraChrome GS2 inks, including a newly formulated ink that reportedly offers three years outdoor durability without lamination. The inks do not contain nickel compounds and are nearly odourless, with no need for special ventilation or air purification systems.
Contact: Epson Canada, www.epson.ca