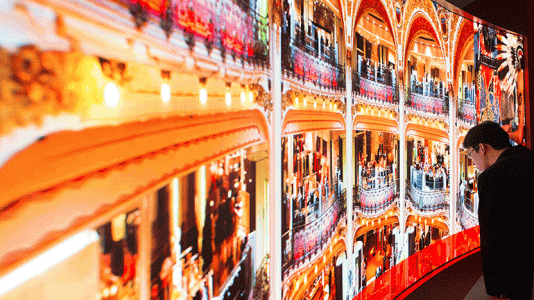 By Sanju Khatri
New research shows there was strong growth for light-emitting diode (LED) video displays in 2015 in terms of unit shipment numbers, but at the same time, price declines meant overall revenue stalled.
LED displays continue to see double-digit year-to-year price declines in all categories, including a dramatic 26 per cent drop in 2016. This negative revenue trend for manufacturers is being offset, however, by both the rapid growth in shipments—anticipated to rise by 27.5 per cent this year—and a gradual shift toward higher-resolution and more expensive pixel pitches. Overall revenue should grow by a slight 4.9 per cent this year.
Outdoor and retail installations, where the benefits of LED displays' high brightness and durability are particularly clear, represent nearly 40 per cent of total market share. This share is expected to drop to 35 per cent by 2020, however, as the current 63 per cent year-over-year growth for outdoor displays is outweighed by 98 per cent growth for indoor installations in public spaces, control rooms and other venues.
The shift indoors is another reason pixel pitches are becoming finer. While outdoor displays commonly feature a 5 to 10-mm (0.2 to 0.4-in.) pitch, increasing numbers of indoor (and outdoor) displays are in the 2 to 5-mm (0.08 to 0.2-in.) range.
In 2017, even though prices will continue to decline, revenue momentum is expected to pick up as shipments shift to finer pixel-pitch categories and, for that matter, these LED displays begin to replace liquid crystal displays (LCDs) and other large-format digital display technologies.
That said, some untapped markets—including education, hospitality and health care—remain elusive for LED displays, as lower budgets have restricted them from moving on from LCDs or front-projection systems.
Sanju Khatri is director of digital signage and professional video for IHS Markit, an industry research firm. For more information, visit www.ihsmarkit.com.