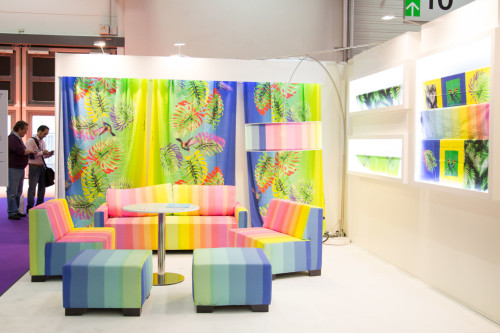 The worldwide digital textile printing market for industrial, home décor and garment applications is experiencing a strong compound annual growth rate (CAGR) of 34 per cent, according to a new forecast by research and consulting firm InfoTrends.
InfoTrends expects the global market, currently valued at approximately $7.5 billion U.S., to continue growing at this rate through 2019. Europe continues to represent the biggest region for digital textile printing, due to strong local manufacturing of wide-format printers, inks and fabrics, while the Asia-Pacific (APAC) region is gaining momentum as it embraces digital printing as a mainstream technology.
The company also reports as today's importers, brand owners and consumers seek differentiated products, they are driving a shift away from mass production of textile graphics to more complex, creative and customized designs. Just-in-time manufacturing is another force fuelling the growth of digital textile printing, yielding operational benefits by reducing the need for inventory storage within supply chain management.
Also, as retailers and other customers become increasingly sensitive to products' environmental impact, they are starting to require more sustainable options, such as recyclable soft signage instead of polyvinyl chloride (PVC) banners.