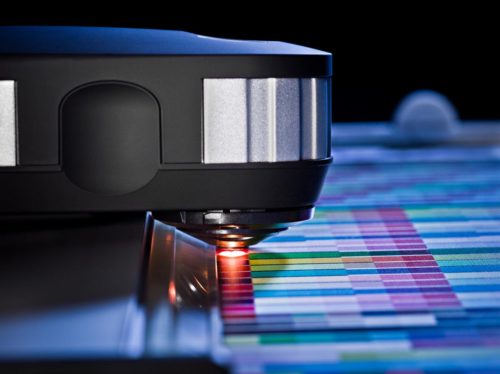 X-Rite Pantone, which develops colour measurement and management systems, software and services, has donated an i1Pro 2 spectrophotometer to the Specialty Graphic Imaging Association (SGIA) for use in colour management training courses.
Thanks to the gift from X-Rite, an SGIA member since 2011, 'boot camp' workshop attendees will enjoy more hands-on, professional-level experience as they learn about colour theory and principles, device calibration and the latest industry standards.
"We are helping educate a new generation of print and imaging professionals about the importance of colour management," says Liz Quinlisk, global marketing director of photo and video products for X-Rite. "The i1Pro 2 plays a role in ensuring devices are calibrated and profiled correctly to delivery accurate and consistent results. This means a colour captured on a camera, seen on a monitor, viewed in proofs, prints and presses and/or shared online aligns to meet customer expectations."
The donation is the latest for SGIA's laboratory at its headquarters (HQ) in Fairfax, Va., joining equipment from Roland DGA, Mutoh America, Mimaki, HP and Epson.