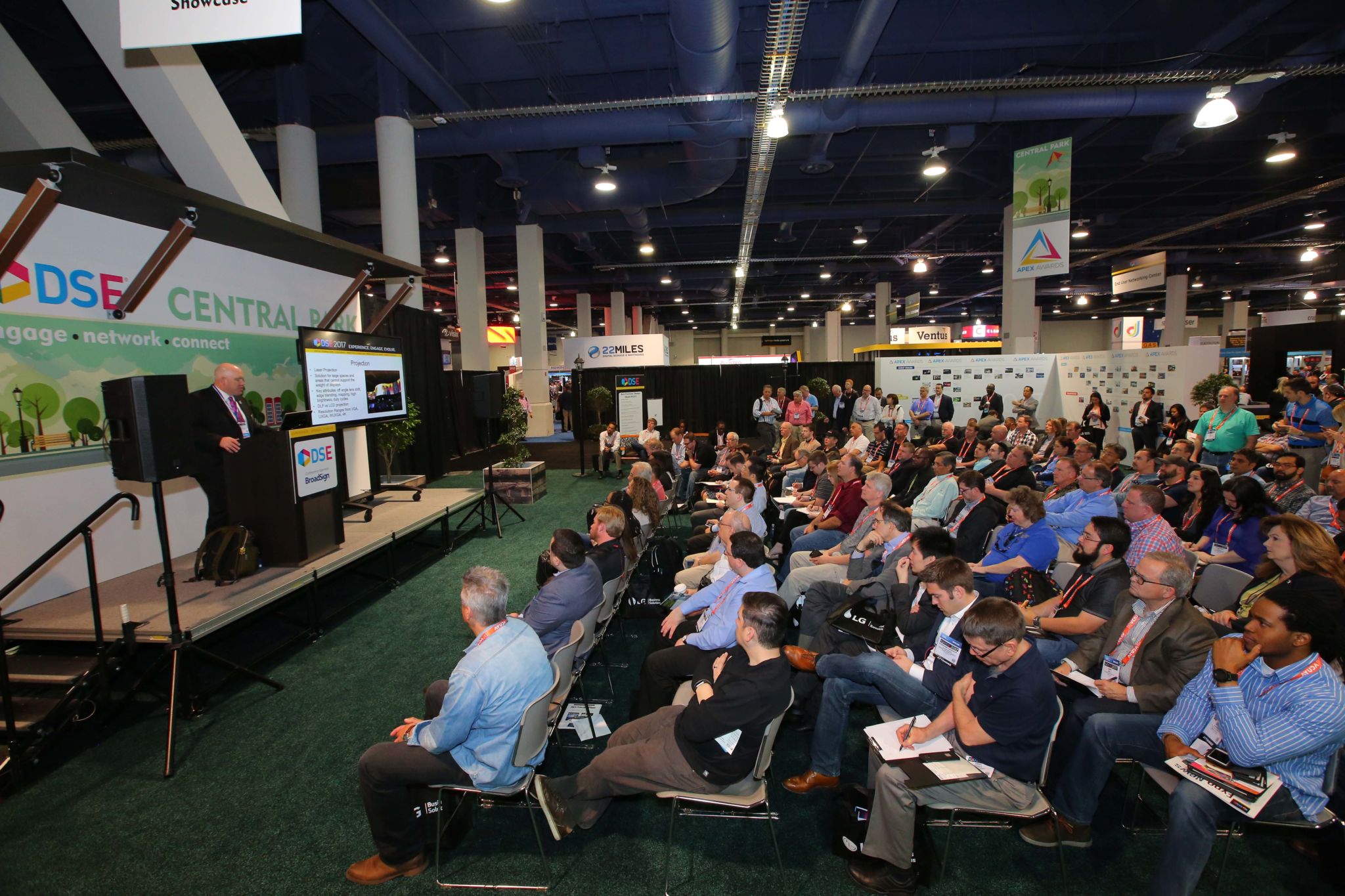 The Digital Signage Expo (DSE) is now accepting proposals for educational seminars to be presented at its next conference and related events in March 2018. The application deadline is July 28, 2017.
Prospective speakers may submit their proposals for conference seminars, on-floor workshops and talks at pre-show events, including the digital out-of-home (DOOH) strategy summit and guided installation tour. Forms are available at www.dse2018.com.
After the deadline, committees of industry experts will review and approve presentations based on insight, perspective, relevance, usefulness and timeliness. They are particularly interested in proposals from audiovisual (AV) and information technology (IT) integrators, digital signage network operators, creative agencies and end users willing to share their real-world experiences.