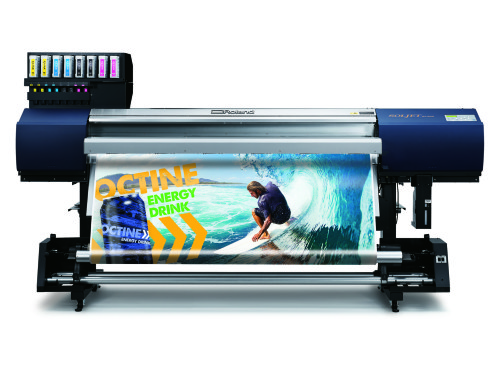 The wide-format printing of signs and graphics is becoming an increasingly important profit centre for small commercial printing companies, according to a new study by the National Print Owners Association (NPOA).
The organization's 2015-2016 Signs & Wide-format Pricing Study, based on a survey of 230 printing firms, reports signs and other wide-format graphics now account for an average of 9.8 per cent of total sales for these companies. In the top quartile, survey participants boasted an average of nearly $35,000 U.S. in monthly sign sales, totalling $417,000 per year.
"There is no doubt signage is an important part of their job mix," says John Stewart, author of the study and executive director of NPOA. "More and more printing companies are entering or continuing to grow their sign business."
The study also collected user ratings of printers, cutters, laminators and raster image processors (RIPs) and features practices for popular substrates, including vinyl, banner mesh, foam core, corrugated plastic, aluminum composite material (ACM) panels, fine-art canvas and magnetic materials.
The study was sponsored by printer manufacturers EFI and Ricoh and job-estimating software developer Printer's Plan. For more information, visit NPOA's website at www.printowners.org.