SloanLED releases SloanLED BrightLINE 2, the next generation of its innovative alternative for single-sided light box illumination, ideal for shallow depths 30–120 mm (1.2–4.7 in.)
SloanLED BrightLINE 2 delivers several improvements over the previous generation with lower energy consumption, allowing more product per power supply and 6500K and now 4000K colour temperatures (CCT) for greater versatility in illuminating warm to cool colours and skin tones. The new LP (low power) version, optimized for applications at or below 40 mm (1.57 in.) deep, balances brightness and product spacing to achieve incredible loading of 44 (long) sticks per 100W power supply.
SloanLED BrightLINE 2 is available in long and short lengths and features prism lens technology that captures otherwise wasted light and redirects it toward the illuminated surface. The result is bright, even illumination and wider spacing with greater protection against accidental damage to the LED system when the retailer is replacing the graphics.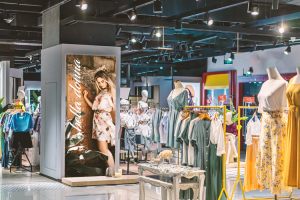 SloanLED BrightLINE 2 is conformal coated and protected from condensation that can form during indoor use, is cuttable in width and length for zero waste, and comes pre-wired, using fewer connections for increased reliability and faster installation times.
SloanLED BrightLINE 2 includes SloanLED's industry-leading five-year parts and labour assistance warranty.