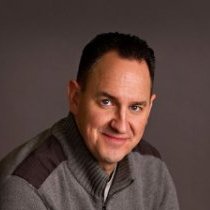 SpeedPro Imaging, a chain of wide-format print shops, has appointed Ryan Reeves vice-president (VP) of franchise sales, with responsibility for leading its growth plans for 20 to 25 new locations per year and a total of more than 200 by 2020.
Reeves' franchising and leadership experience includes directorial positions with McAlister's Deli and Dickey's Barbecue Pit, where he and his team expanded the brand by more than 600 per cent in less than six years. He will work alongside SpeedPro's VP of franchise development, Steve Phelps.
"With the appointment of Ryan, we are excited to enter the next fiscal quarter with high velocity," says Boris Katsnelson, CEO.
"I am thrilled to begin this journey with SpeedPro at a time when rapid technological changes continue to transform the printing industry," says Reeves.