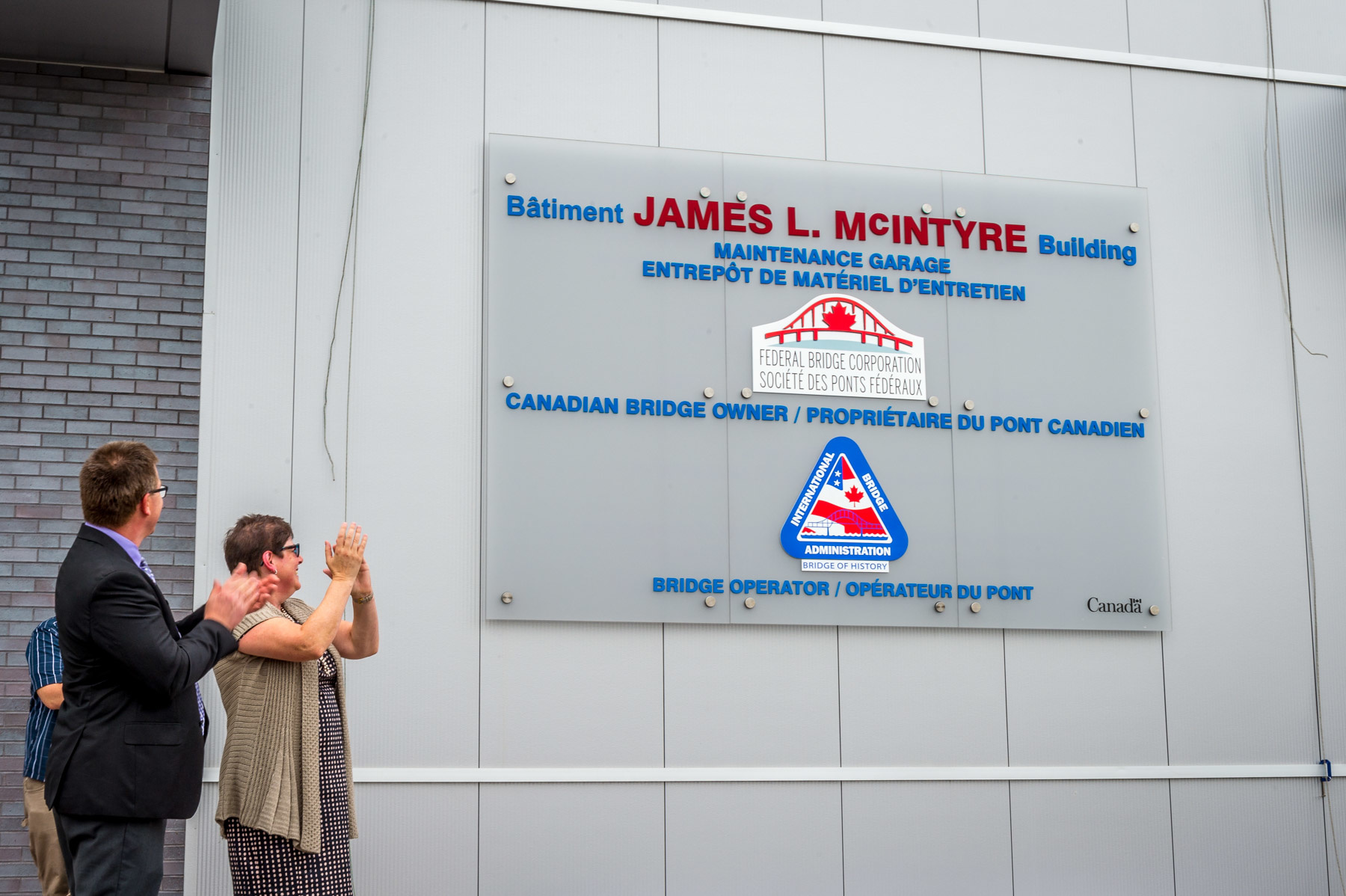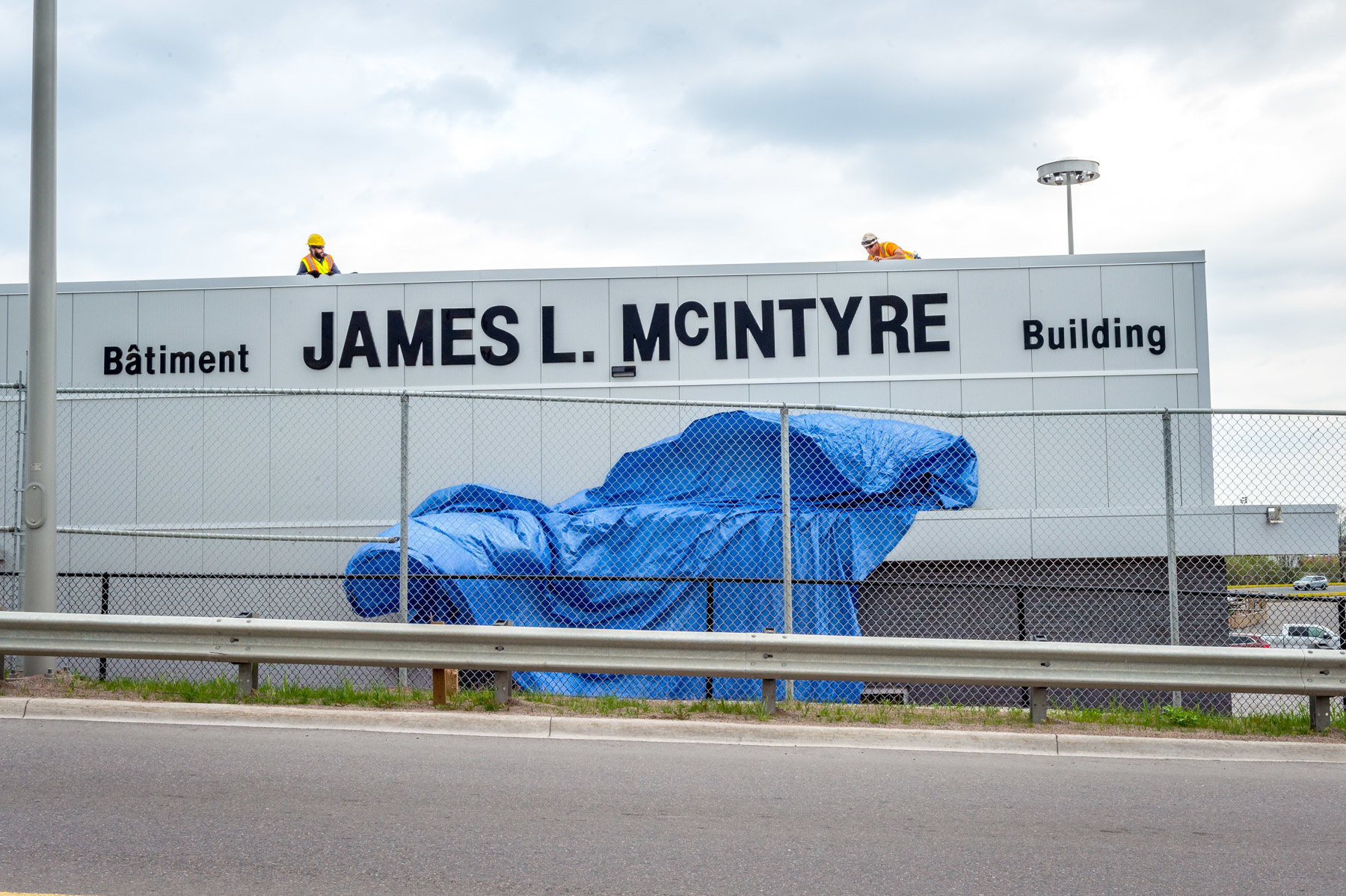 The Federal Bridge Corporation Limited (FBCL) recently unveiled signage for a new service building located on the Canadian plaza at the international bridge that connects the twin cities of Sault Ste. Marie, Ont., and Sault Ste. Marie, Mich.
The building is named in the memory of James L. McIntyre, a previous chair of the Sault Ste. Marie Bridge Authority and the St. Mary's River Bridge Company (formerly a subsidiary of FBCL), who passed away in 2015.
The signage (photos courtesy International Bridge Administration) honours McIntyre for ensuring the continuity of the bridge's role for the twin cities and communicating its importance for Canada and the U.S.
"He epitomized what it means to be a great Canadian," says Micheline Dubé, FBCL's president and CEO. "He provided inspiration and taught about the bridge's history, foundation, components and legacy."