By Peter Saunders
Media Resources International (MRI), now celebrating its 50th anniversary, has evolved significantly throughout the years under the guidance of Keith Edwards, who is currently its co-owner and chief operating officer (COO). His older brother Grant registered the company as Grant Sign Services back in 1966 and got it up and running in 1967, specializing in sign installation and maintenance. Edwards joined a few years later, in 1972, and eventually became general manager (GM) in 1990 after his brother got out of the business.
Now, MRI not only installs and maintains signs, but also designs, prints and fabricates components and systems that are used in various aspects of the sign industry.
"We've come a long way," says Edwards, "from a small installation company of three people in 1967 to a national company with more than 180 employees today."
Investing in growth
When Grant exited the business, he sold it to Robert J. Deluce, now best-known as president and CEO of Porter Airlines.
"I worked for Bob as GM for 10 years and learned a lot," says Edwards, "but he didn't want to invest in the further growth of the company. By late 1999, I decided I wanted to buy it back. I worked with two silent partners to help finance the deal and then we really ramped up the business. In our first year, we went from having about 13 employees to 35, bought new equipment and more than doubled our sales. It was mainly a matter of getting additional work from our existing customers, since now we had the capacity to do so."
In addition to growing in scale, the company grew in the diversity of its products and services. By way of example, one of Edwards' business partners, Steve Gallow, had a background in large-format printing and led an effort in 2003 and 2004 to expand MRI into that field. (The other silent partner was Cal Corneya, whose background was in out-of-home (OOH) advertising with MediaCom. He has since retired, selling his shares to Jeff Rushton.)
"Being an installation company, we used to receive graphics printed by other companies," Edwards explains, "but if they were printed wrong or delivered late, we got blamed. So by printing them ourselves, we could fix any problems better and faster than before."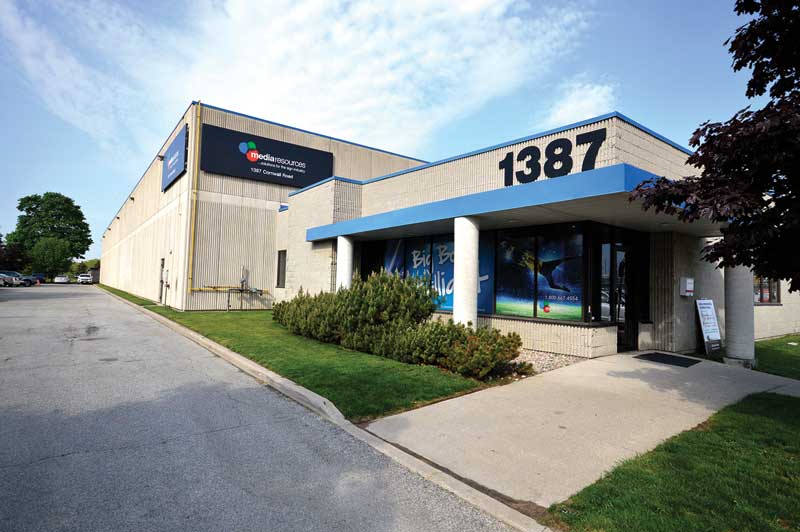 Under the oversight of Will Thomson, the fourth partner within the current ownership of MRI, a 15-person in-house team continues to print approximately 18,581 m2 (200,000 sf) of graphics per month. A large percentage of their work is for outdoor billboards, but they also print at higher resolutions—up to 1,440 dots per inch (DPI)—on acrylic, polycarbonates and glass, using both solvent-based and ultraviolet-curing (UV-curing) inkjet printers.
In 2005, MRI bought a manufacturer whose tri-vision signs 
it had previously installed and serviced. Rebranded as Rite 
Sign International, it became a highly successful division of 
the company.
"We started making those signs here and got to 95 per cent market share in Canada," says Edwards. "It was a great business 
for us."
A similar move into large-scale light-emitting diode (LED) displays involved a sales agreement and partnership with U.S.-based Young Electric Sign Company (YESCO) in 2009 and the eventual acquisition of Hamilton Digital Designs (HDD), based in Burlington, Ont., in 2011.
"We started developing new LED systems after buying HDD, as then we had the financing and personnel to make it happen," says Edwards. "We modified colour positioning to optimize the screens' horizontal and vertical viewing angles, sourced more efficient and powerful LEDs and angled them downward to reduce the waste of light spillage upward. We may not be as big as Daktronics or Watchfire Signs, but we run head-to-head with them and about 60 per cent of our sales are in the U.S., where they're based."
Grant's name stayed on the company during the first few years of its new co-ownership structure, but was soon no longer suitable for the growing mix of services and products.
"Our divisions all had different names," Edwards explains, "so we held a contest within the company to come up with one brand for everything we did. That was how we rebranded as MRI."