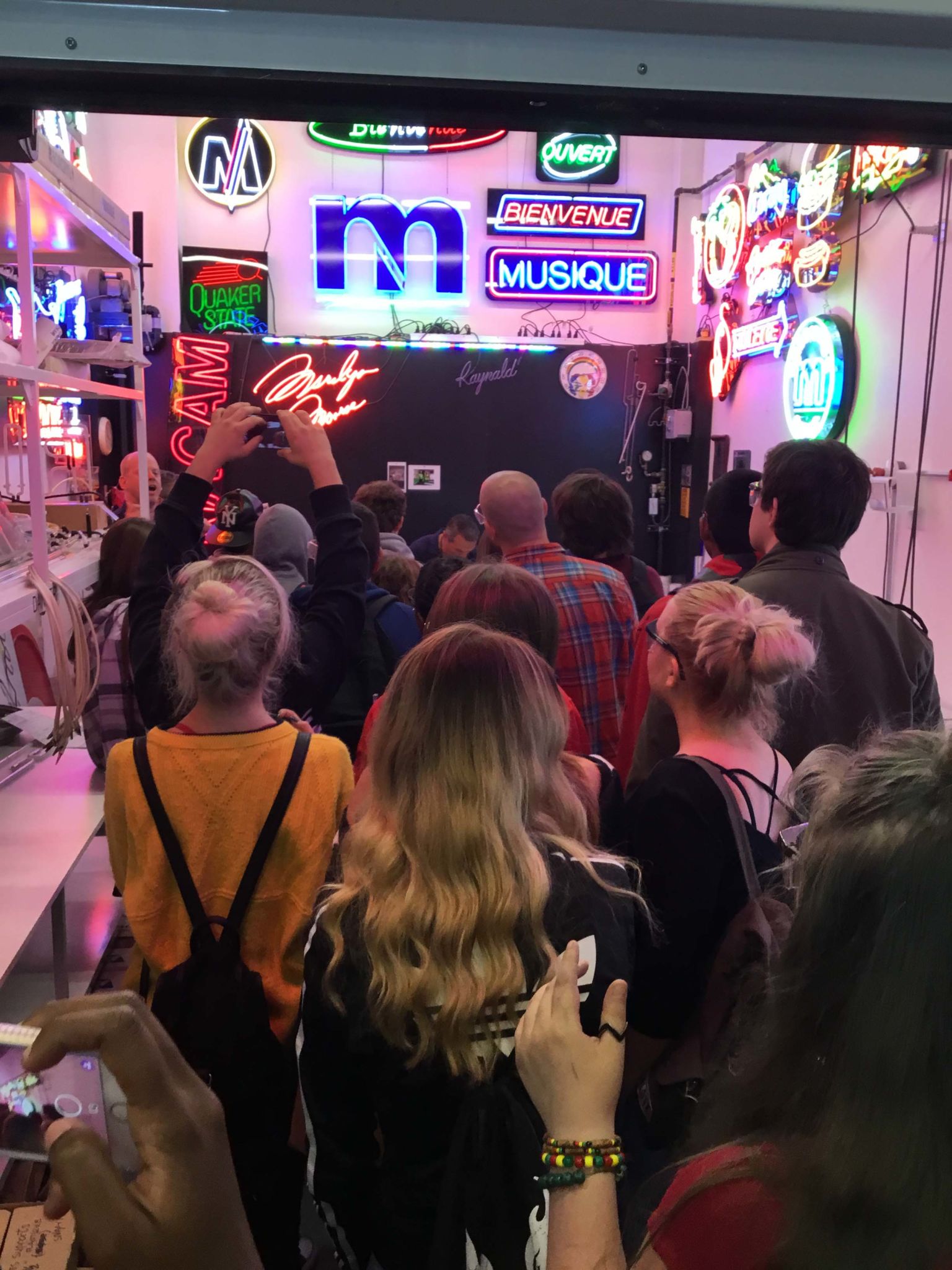 More than 3,700 potential employees for the sign, graphics and visual communications industry walked through the doors of International Sign Association (ISA) member companies participating in this year's Sign Manufacturing Day, marking significant growth for the event.
ISA reports 62 of its member companies (such as Montreal Neon Signs, pictured) opened 67 locations throughout Canada and the U.S. to students in early October, as part of an ongoing effort to address the challenge of finding the next generation of workers for the sign industry. They showcased the equipment and processes involved in sign fabrication and hosted educational sessions. Not only did the students leave with a better understanding of the industry, but some also completed job applications soon after their tours ended.
In addition, the Sign Research Foundation (SRF) hosted university students and professors of interior design, landscape architecture and urban planning at a special day-long workshop. Held in conjunction with Michigan State University's (MSU's) School of Planning, Design and Construction, the event offered opportunities to learn more about signage, fabrication and wayfinding in a campus setting, with participation exceeding expectations.
In previous years, while the overall scale of Sign Manufacturing Day was smaller (by way of example, 2,200 students took part in 2015), many companies successfully leveraged the opportunity to hire entry-level workers, develop co-op and internship programs and establish valuable connections with local technical and community college instructors.
The next Sign Manufacturing Day will be held on Oct. 5, 2018. For more details, including a 'toolkit' for participating companies, contact ISA via e-mail at workforce@signs.org.