Sign companies on pace to benefit from economic growth
November 2, 2017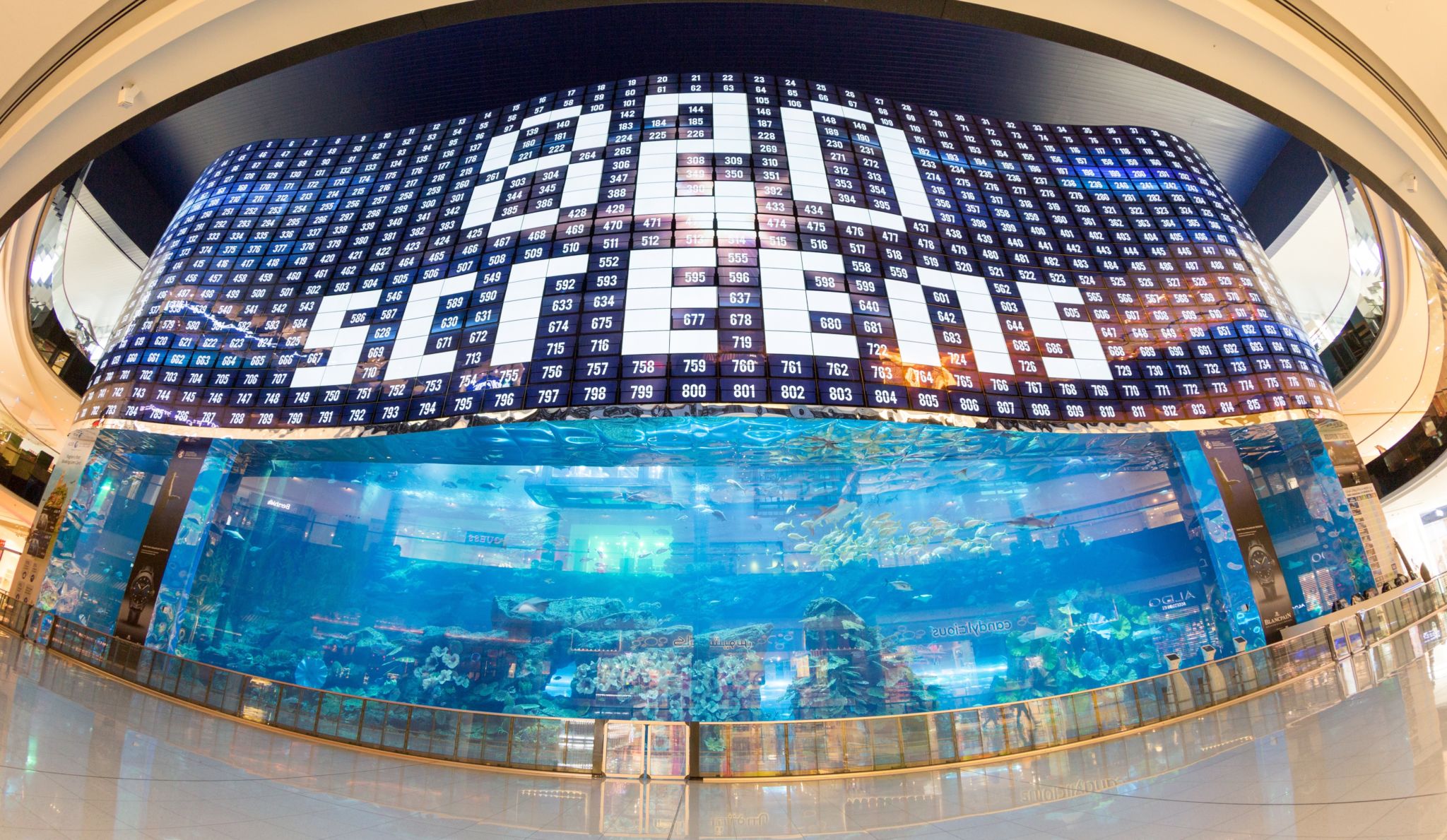 [1]As the economy continues to grow, companies that produce signs, graphics and related visual communications media are on pace to benefit in the year ahead, according to the latest quarterly economic report from the International Sign Association (ISA).
The third-quarter (Q3) 2017 report, compiled in September by market research firms IHS and Vandiver Associates and sponsored by the National Association of Sign Supply Distributors (NASSD), assesses a range of commodities, supplier markets and end-user markets and forecasts future business trends through 2019.
By way of example, the market for digital signage has seen significant year-on-year growth relating to increased production of large-scale liquid crystal displays (LCDs), light-emitting diode (LED) arrays and organic LED (OLED) displays (example pictured), including an increase of 29.2 per cent for public displays in the 1.3 to 1.5-m (50 to 59-in.) range and 40.7 per cent for those in the 1.8 to 2-m (70 to 79-in.) range. IHS anticipates many existing static displays will be converted to digital, particularly with the advent of more affordable LED screens for outdoor installations.
The production of architectural signage is expected to dip through the rest of 2017 before enjoying a stronger 2018, thanks to favourable conditions for its end user market. And for suppliers to the wide-format printing sector, who experienced a down year in 2016, the outlook is positive through 2019.
The full report is available at www.signs.org/quarterlyreport[2].
Endnotes:
[Image]: https://www.signmedia.ca/wp-content/uploads/2017/10/LG-OLED-Wall-03.jpg
www.signs.org/quarterlyreport: http://www.signs.org/quarterlyreport
Source URL: https://www.signmedia.ca/sign-companies-pace-benefit-economic-growth/
---