Shipping containers become OOH brand activations at TIFF
September 20, 2017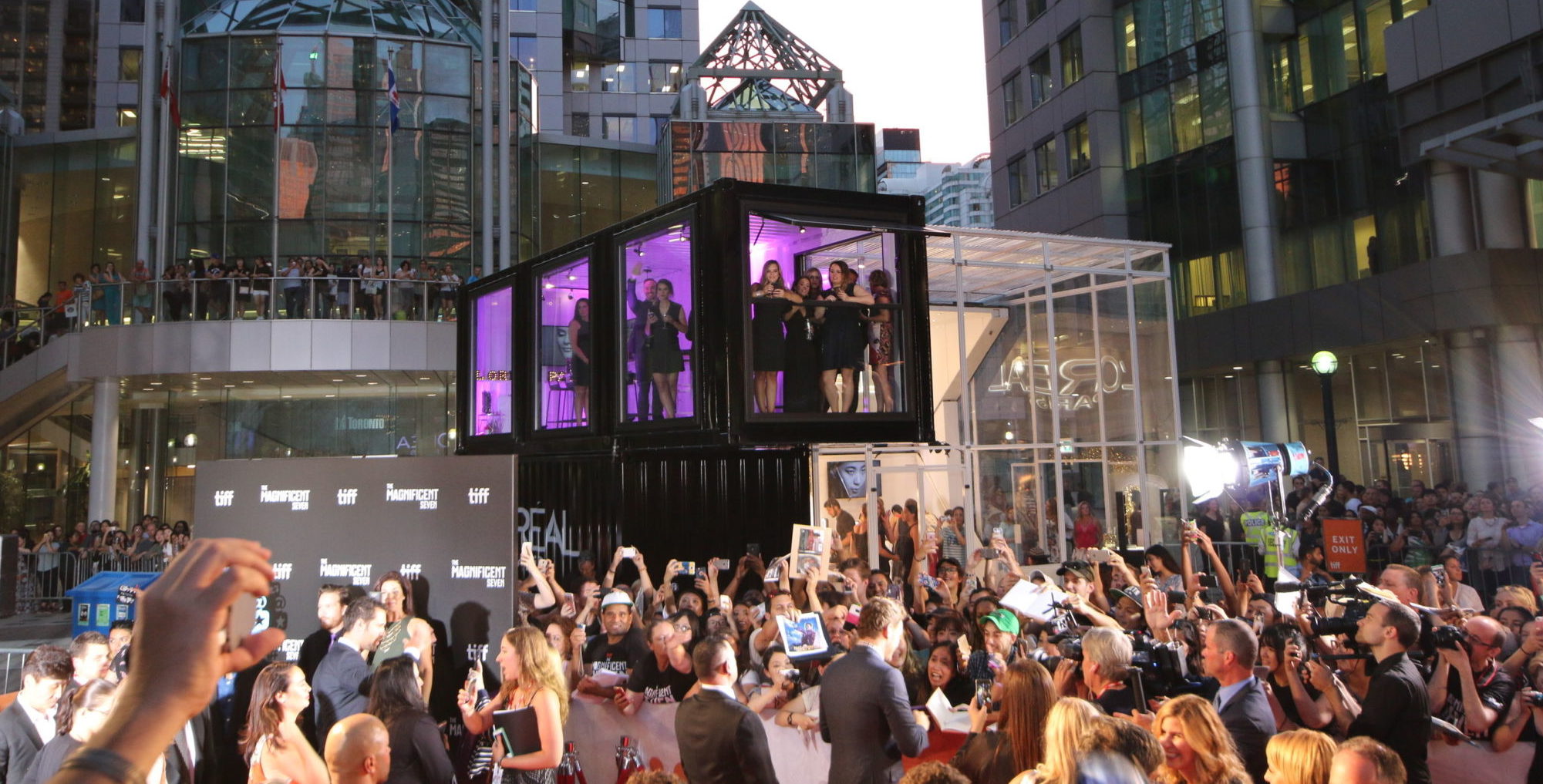 [1]Loki Box Design brought 'mobile architecture' to the forefront of out-of-home (OOH) advertising earlier this month with non-traditional structures made from shipping containers to promote Bell and L'Oreal at the Toronto International Film Festival (TIFF).
The Toronto-based design firm uses recycled materials to create structures that can be reassembled for use at multiple locations. Brand marketers are turning to such applications for 'activations' at indoor and outdoor events.
The L'Oreal structure combined three shipping containers with a glass box, where the public could test beauty products at a photo booth. Bell's comprised four containers and could host up to 150 visitors at a time, with virtual reality (VR) and other technology demonstrations. TIFF ran from Sept. 7 to 17.
Endnotes:
[Image]: https://www.signmedia.ca/wp-content/uploads/2017/09/LokiBox-e1505315152603.jpg
Source URL: https://www.signmedia.ca/shipping-containers-become-ooh-brand-activations-at-tiff/
---