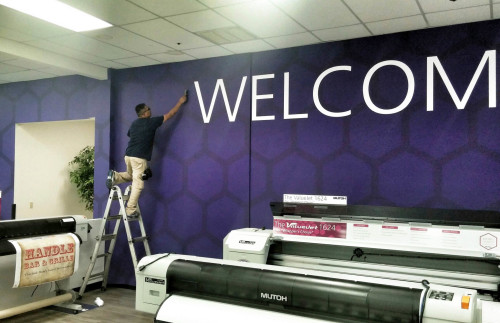 The number of graphic arts and printing companies reporting sales growth rose to nearly 60 per cent in the fourth quarter of 2014, while those reporting profitability reached 85 per cent, according to a North American survey by staff placement firm Semper International.
Aside from confirming the third straight quarter of profits for more than 80 per cent of survey respondents, the results also showed continued optimism in the industry. Nearly 62 per cent of respondents expected sales to grow during the first quarter of 2015 and 45 per cent planned to hire new staff during the same period. Already, 33 per cent of companies had seen an increase in sales during the first few weeks of this year.
Meanwhile, in a continuation of earlier trends, 62 per cent of businesses are evolving by diversifying their services, up from 57 per cent in the last survey. The leading areas of this diversification include wide-format printing, direct mail and web-based media.
Since 2003, Semper has conducted regular surveys to track trends among small, medium and large companies in the printing and graphics industries. To prevent bias, the survey questions—both qualitative and quantitative—are designed by corporate partner Cvent. Participants provide data about revenue and hiring and estimate future changes.
For the current survey, Semper also partnered with Printing Impressions to distribute the questions and saw a boost in participation, particularly among companies with 500 or more employees. (To protect confidentiality, individual company information is not part of the survey's tabulations.)
"This was a great time to launch our partnership, as the results of our survey indicate a surge in profitability and growth for our respondents after many lean years," says David Regan, Semper's CEO.
To participate in future surveys, e-mail always@semperllc.com.