Salary Survey 2017: Results
November 6, 2017

[1]
Every year, we ask readers of Sign Media Canada to weigh in on their careers and the current state of the sign industry. The following are the collected results of this year's 11th annual survey, submitted anonymously, and the trends that appeared through them.
Basic demograpics
The average ages of participants in this year's survey were similar to previous years, as was their regional spread in geographic terms, but the trend of fewer women taking part was finally reversed—23 per cent of participants were female compared to only 19 per cent last year.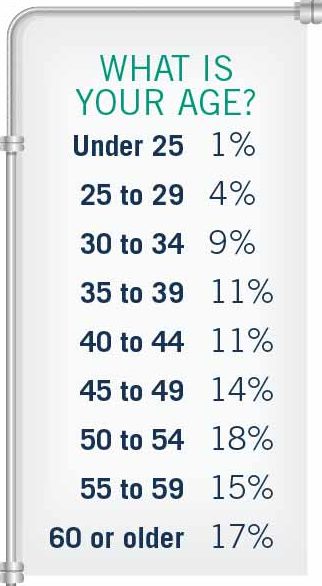 [2]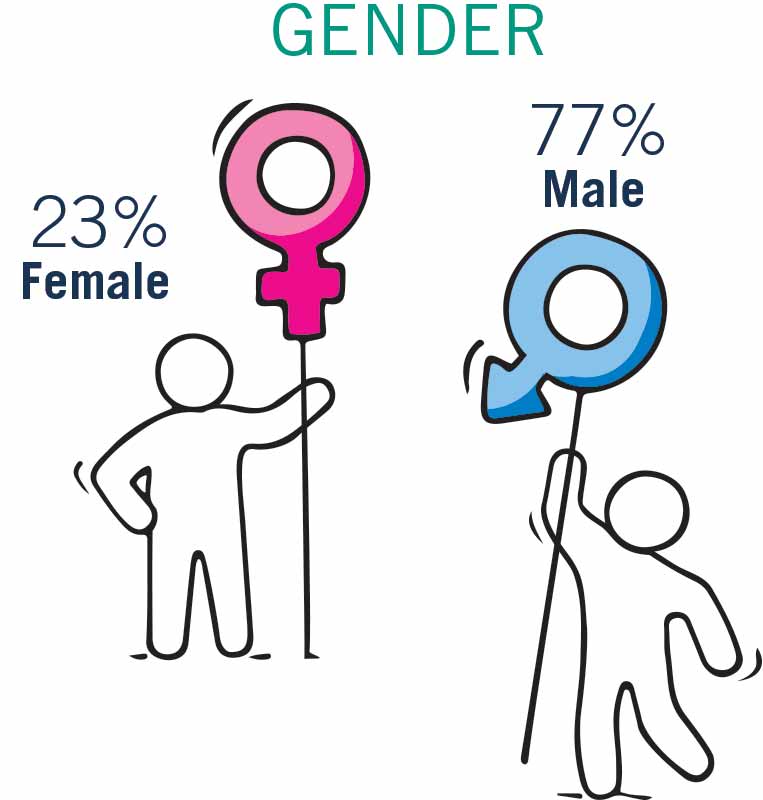 [3]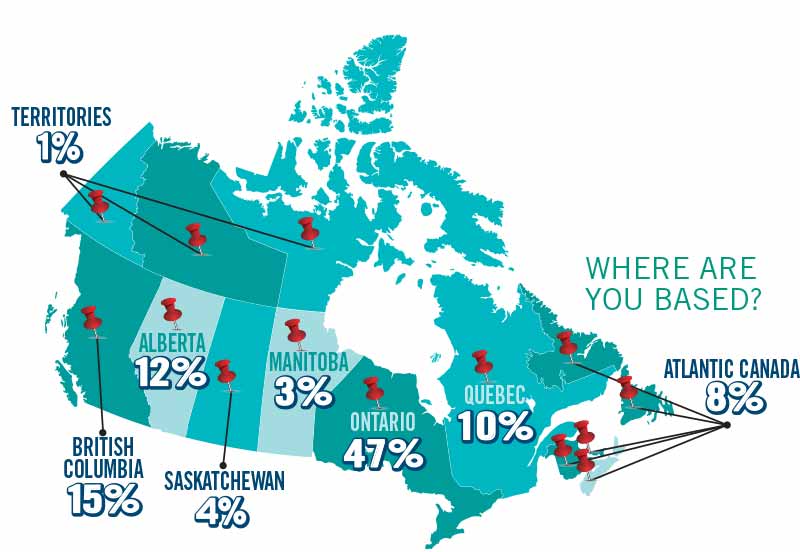 [4]
On the payroll
Transitions remain common in the Canadian sign industry, with nearly half of respondents having joined their current company within the past nine years, but both employees' lower-end salaries and businesses' annual incomes increased, suggesting strong economic stability. This also meant putting in more hours, though.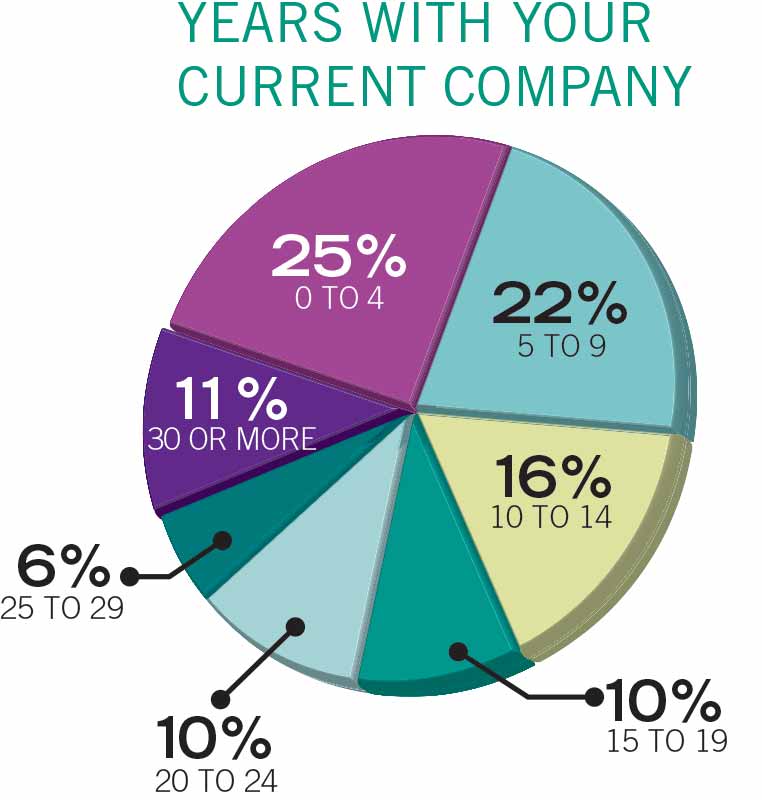 [5]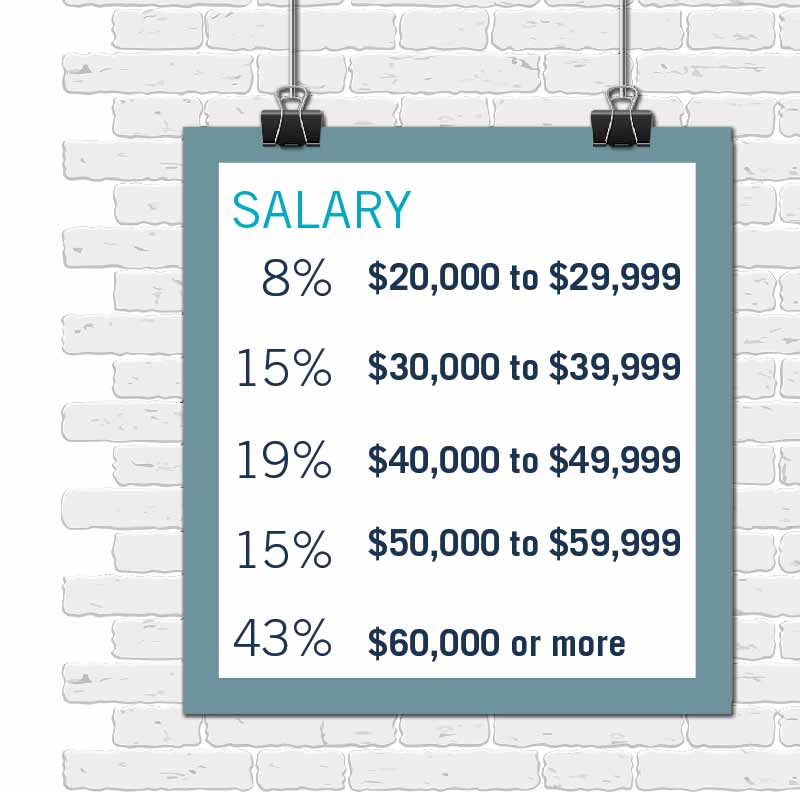 [6]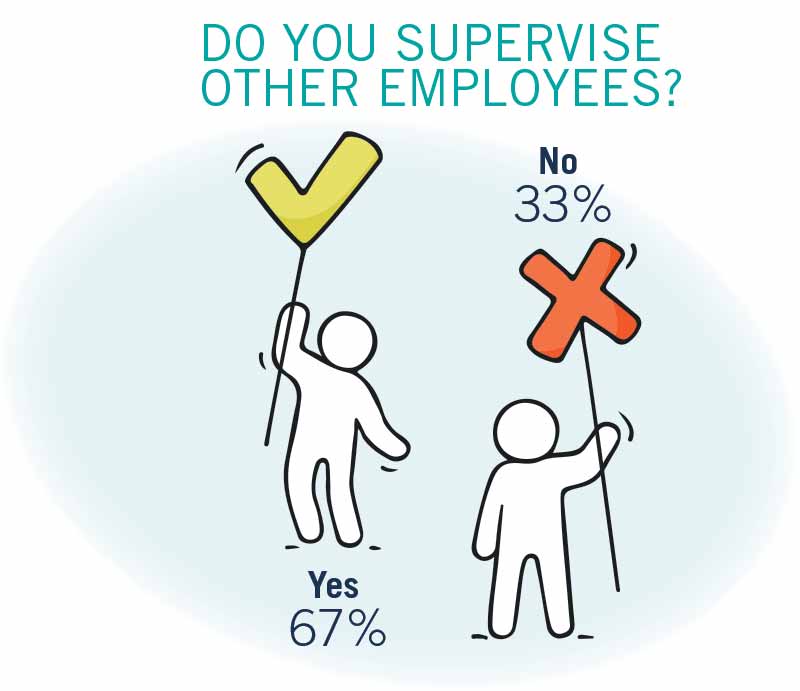 [7]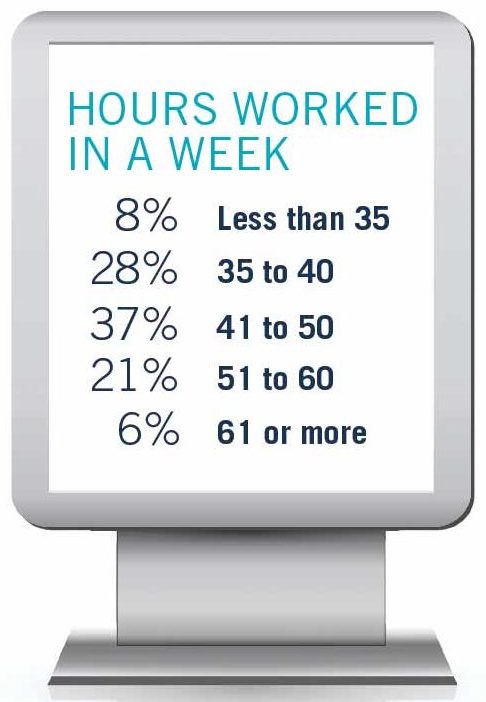 [8]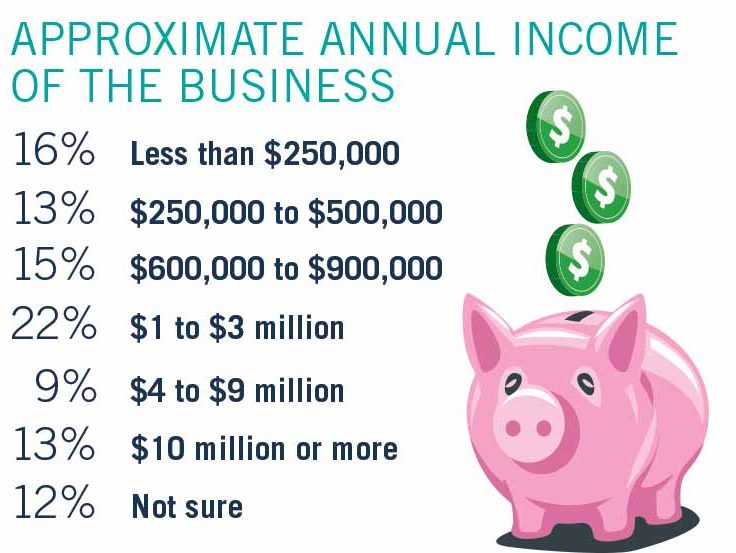 [9]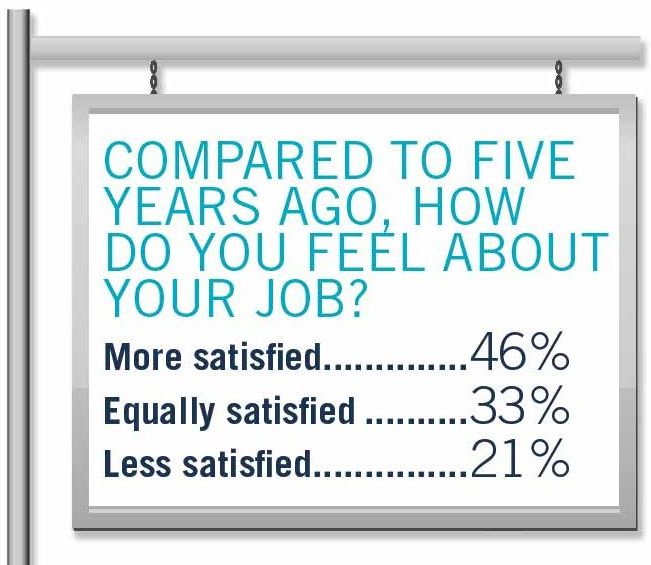 [10]
Satisfaction, we gotta have it
While fewer respondents felt equally satisfied with their jobs compared to the past, there was skew to both 'more satisfied' and 'less satisfied,' suggesting the sign industry as a whole is undergoing changes, rather than becoming stagnant.
Why do you say that? (sample answers)
"The industry has changed a lot and so has everyone's position, but the core of the work has not changed."
"Our clients are retiring."
"We're trying to grow, but it is very difficult."
"I sold my company and am semi-retired."
"The company has done very well and makes me feel like a valued member of our team."
"There's no opportunity for advancement."
"Growth has happened quickly."
"I'm overworked and underpaid."
"I bought out my partner."
"I pick and choose what I want to work on."
"Being self-employed is the best."
"Our profit is higher and we have lower turnover in staff."
"I feel more comfortable in my role of taking over the family business."
"I just love my job."
Greatest job frustration (sample answers)
"Print failures."
"Not enough hours in the day."
"Employee turnover."
"Waiting on others to provide necessary information."
"Low-resolution graphics from customers who they say are print-ready."
"Permitting with the city and the province."
"Disorganization."
"Competitors undercutting us on price, devaluing both the products and the entire industry."
"Managing many different jobs and a labour force at the same time."
"Having nothing for months, then too many projects at the same time and having to refuse some of them."
"Stress of meeting deadlines."
"Customer expectations."
"My boss."
"Finding good people and opportunities for business growth."
"Time management."
Endnotes:
[Image]: https://www.signmedia.ca/wp-content/uploads/2017/11/SalarySurveyImage.jpg
[Image]: https://www.signmedia.ca/wp-content/uploads/2017/11/Age-e1509983050281.jpg
[Image]: https://www.signmedia.ca/wp-content/uploads/2017/11/gender.jpg
[Image]: https://www.signmedia.ca/wp-content/uploads/2017/11/based.jpg
[Image]: https://www.signmedia.ca/wp-content/uploads/2017/11/yearswith.jpg
[Image]: https://www.signmedia.ca/wp-content/uploads/2017/11/salary.jpg
[Image]: https://www.signmedia.ca/wp-content/uploads/2017/11/supervise.jpg
[Image]: https://www.signmedia.ca/wp-content/uploads/2017/11/hoursworked-e1509985444939.jpg
[Image]: https://www.signmedia.ca/wp-content/uploads/2017/11/income.jpg
[Image]: https://www.signmedia.ca/wp-content/uploads/2017/11/satisfied-e1509985481409.jpg
Source URL: https://www.signmedia.ca/salary-survey-2017-results/
---