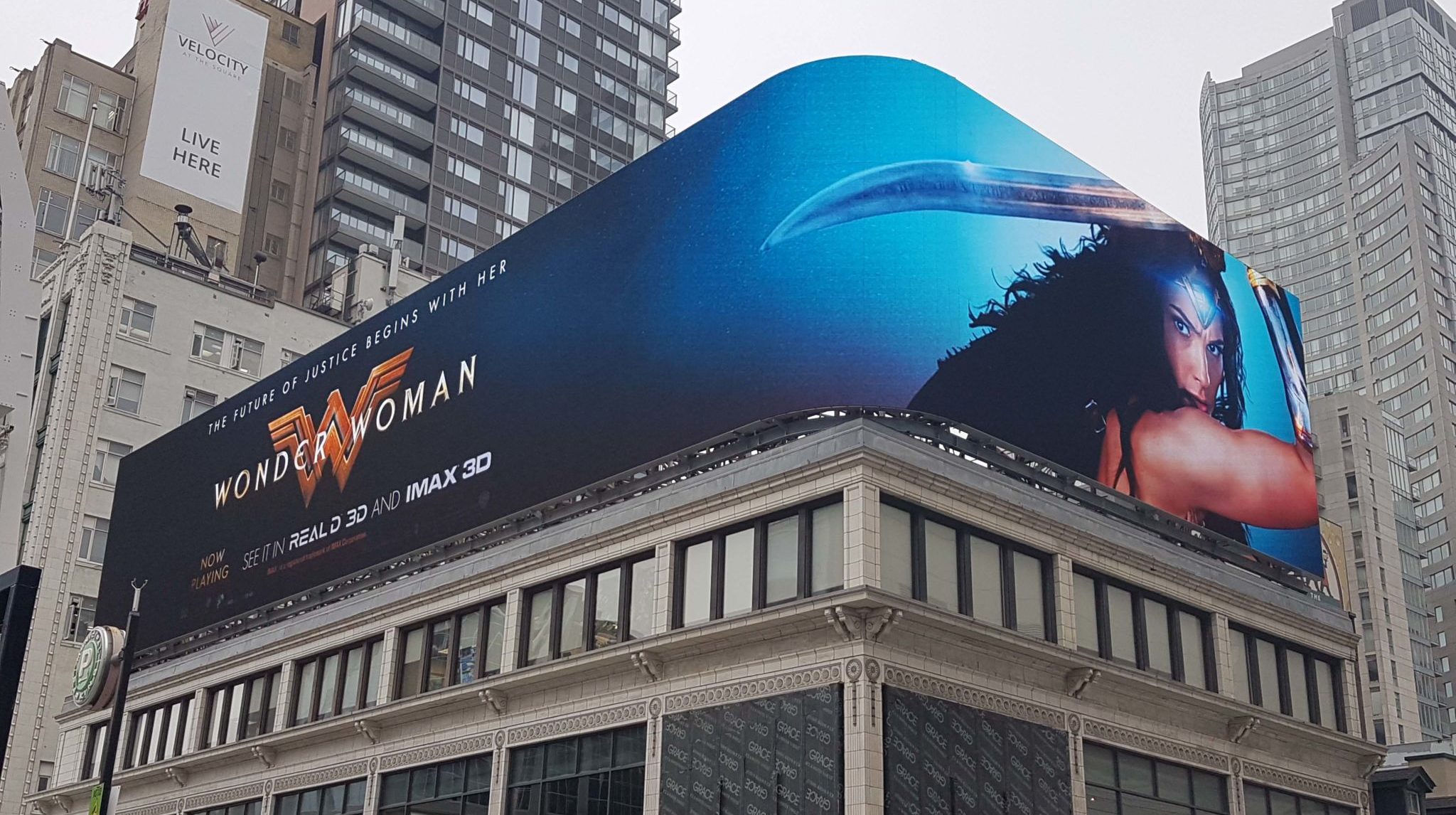 Astral Out-of-Home has introduced Canada's longest horizontal full-motion digital display—measuring more than 7.9 m (26 ft) high and 57.3 (188 ft) long—atop the former Hard Rock Café in downtown Toronto, facing Yonge-Dundas Square.
Engineered by Media Resources International (MRI) in Oakville, Ont., the light-emitting diode (LED) billboard 'wraps' around the corner of Yonge Street and Dundas Square, one of the busiest intersections in the city. It replaces a series of Cieslok Media's static and digital sign faces along the roof of the vacant building, which is being redeveloped as a Shoppers Drug Mart.
"This digital wrap represents a major addition to our portfolio," says Karine Moses, president of Astral, which acquired Cieslok earlier this year. "The sheer scale of the screen, which synchronizes full-motion video with a dedicated static face, provides flexibility for advertisers to deliver a powerful story and bring their brands to life."
More information about how the screen was fabricated and installed will appear in an upcoming issue of Sign Media Canada.