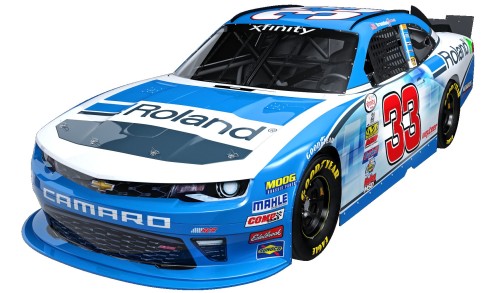 The 2016 National Association for Stock Car Auto Racing (NASCAR) season kicked off last month—and with it, new race car wraps have been printed on Roland DGA machines for Richard Childress Racing (RCR).
This year's Sprint Cup Series started on Feb. 13 at Daytona International Speedway in Daytona Beach, Fla. Soon thereafter, rook-of-the-year contender Brandon Jones drove RCR's No. 33 Chevrolet Camaro in the NASCAR Xfinity Series race on Feb. 27 in Atlanta, Ga., sporting a new, full, Roland-themed wrap created at the team's 232-m2 (2,500-sf) graphics centre.
"Roland digital inkjet printers and printer/cutters have powered the graphics centre for more than five years now," says Nick Woodward, RCR's graphics manager. "They are true workhorses and have played an invaluable role in helping us please both our sponsors and our fans."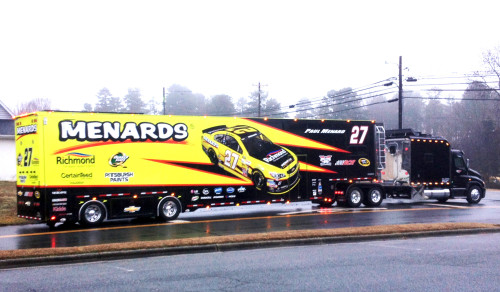 RCR and Roland began working together in 2010. Under the terms of their agreement, the partnership will continue through at least 2019.
Over the course of each year, Woodward estimates, he and his staff of five at the RCR graphics centre in Welcome, N.C., print more than 11,148 m2 (120,000 sf) of vinyl with seven Roland machines. Their prep work for this season began in July 2015.
"Time is always our number one challenge," says Woodward. "We start designing the new vehicle wraps in mid-summer and we're up against the clock from that moment on. We have a limited window—typically from July to October—to come up with the concepts, get sponsors' approvals and develop the designs in Adobe Illustrator and Photoshop. Once that process is complete, we have to work at a fast clip to print and install all of the wraps. We even run our printers through the night, unattended."
One key to speed for this process has been the use of fast-drying inks.
"We laminate everything we produce," says Woodward, "and with eco-solvent inks, we can do so within an hour of printing."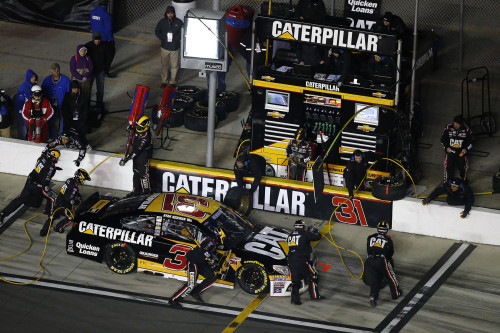 In addition to RCR's race cars, the graphics centre also wraps graphics on eight haulers, 15 'show car' trailers and even toolboxes.
"It typically takes four of our technicians about two days to wrap one of the haulers," says Woodward, "and we usually devote a two-man team and 10 to 12 hours to compete a 9.1-m (30-ft) long trailer wrap. They provide plenty of additional real estate for promoting our sponsors."