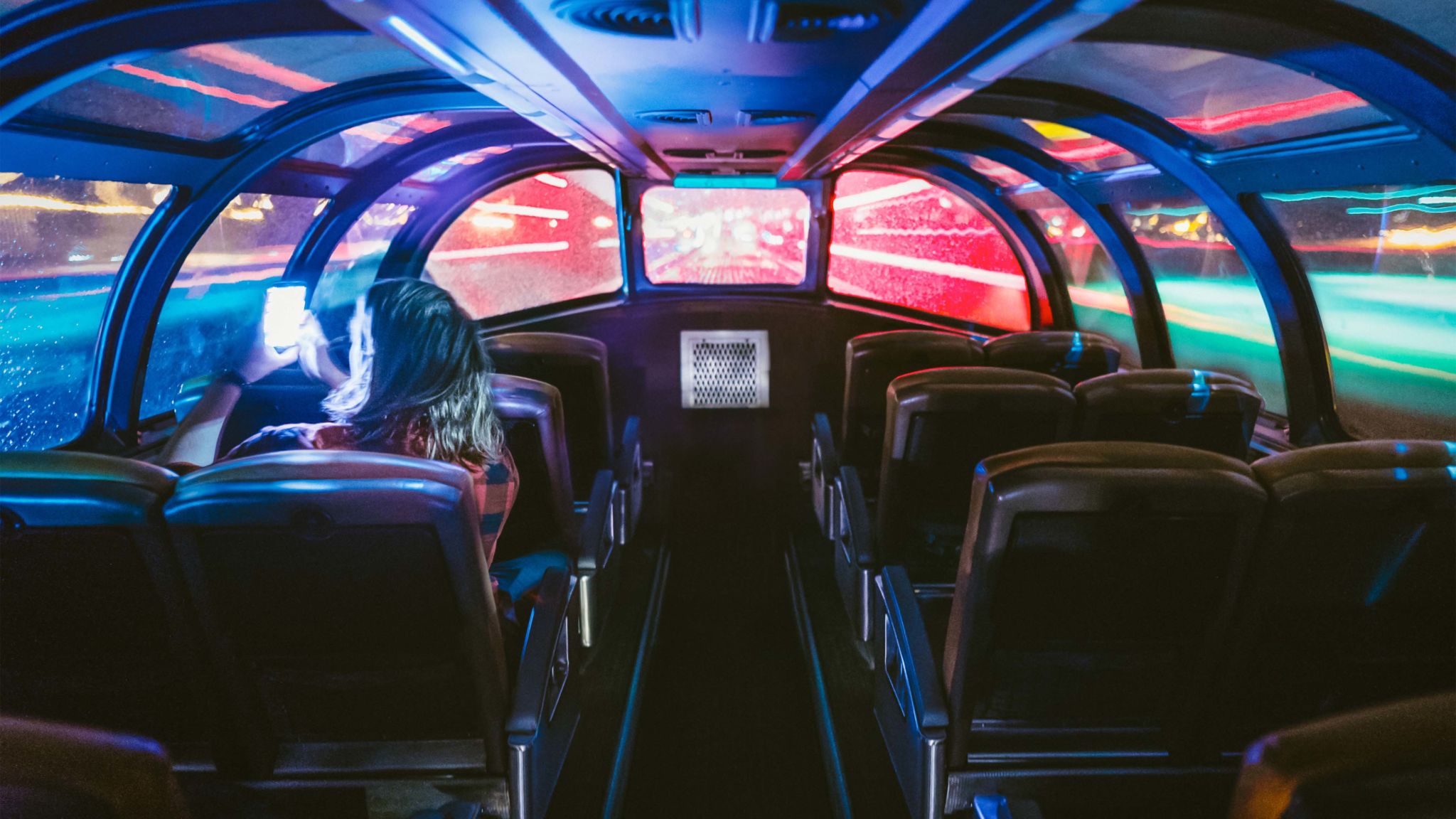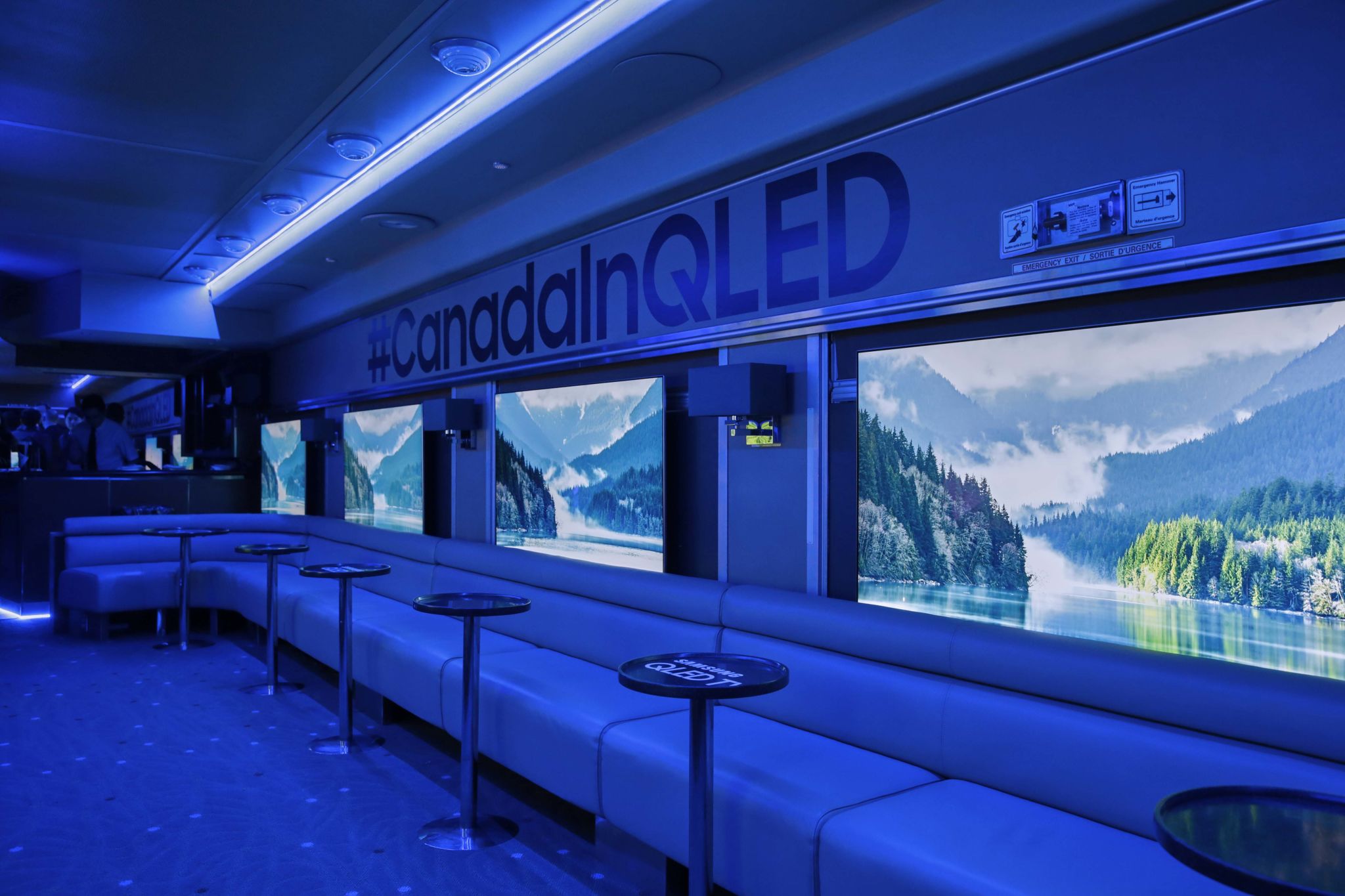 In April, Samsung showcased a virtual cross-Canada train journey at Toronto's Union Station, replacing the windows with its quantum dot light-emitting diode (QLED) TVs and ultra-high-definition (UHD) '4K' content.
First, Samsung commissioned Canadian cinematographer Jon Simo to capture the images of mountains, lakes and other iconic landmarks across the country. Next, 4XM of Mississauga, Ont., was tasked with creating custom pressure-fit mounts for 20 of the 1.4-m (55-in.) QLED TVs, which were adjustable to multiple window sizes and used no bolts, screws or adhesives.
The short-term digital signage installation, complemented by 4XM's removable vinyl graphics, was timed to celebrate the launch of the new TV product line in Canada.