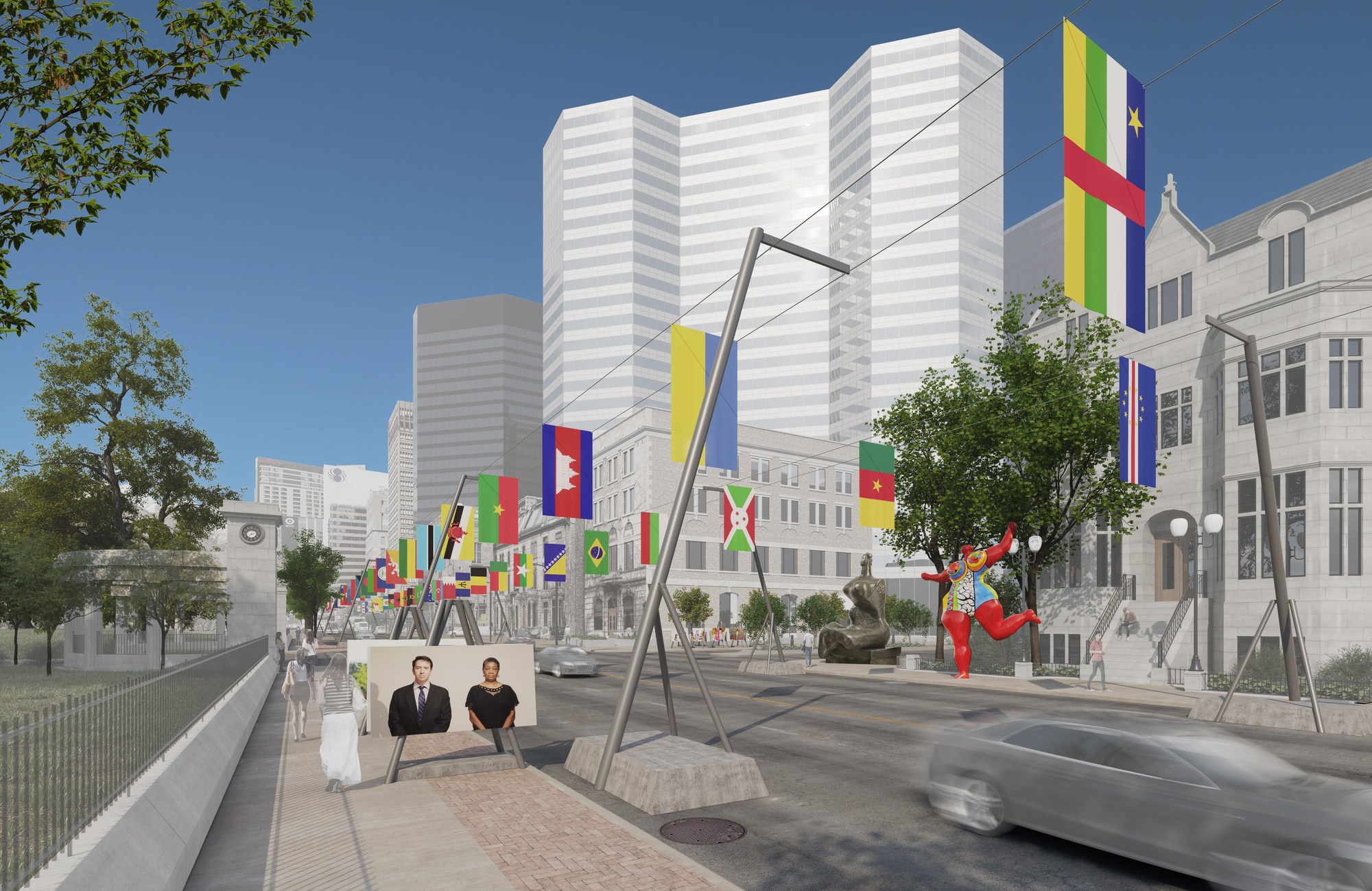 The Montreal Museum of Fine Arts (MMFA) has unveiled its plans for a public art exhibition that will honour the city's 375th anniversary next year, along with the 50th anniversary of Expo 67 and the 150th anniversary of Canada.
The exhibition, dubbed 'La Balade de la Paix/An Open-Air Museum,' will be presented along a 1-km (0.6-mi) span of Sherbrooke Street from May 29 to Oct. 27, 2017. Among the many installations, there will be 40 large-format photographic prints by Montreal artists on display. Further, the flags of Canada's 13 provinces and territories and the nearly 200 countries around the world will fly high above the street.
"This exhibition is a wonderful gift to Montrealers of every origin and a remarkable testament to the city's anniversary," says former Supreme Court of Canada Justice and United Nations (UN) Commissioner for Human Rights Louise Arbour, who will serve as the exhibition's ambassador.