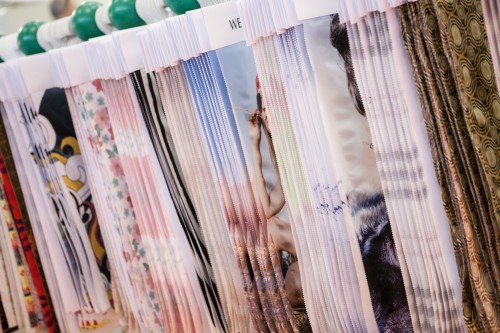 Next month, the inaugural Printeriors showcase and conference will connect signmakers, print service providers (PSPs), interior designers and architects from around the world to network and discuss the burgeoning market for digitally printed interior décor.
Collocated with the Federation of European Screen Printers Associations (FESPA) 2015 Global Expo, which will run from May 18 to 22 in Cologne, Germany, Printeriors will feature both an exhibition showcase of printed applications—representing different commercial and residential environments—and an educational conference covering techniques, trends, case studies and other topics on May 21.
"The idea for Printeriors followed feedback from the global print community," says Roz McGuinness, FESPA divisional director. "Print is making substantial inroads in the realms of architectural design and interior décor, from wall and floor coverings to furniture and decorative surfaces. Research shows 69 per cent of respondents to our global print census have increased the volume of interior print they produced in the last year. To ensure PSPs maximize the opportunity from this market, we decided to launch Printeriors."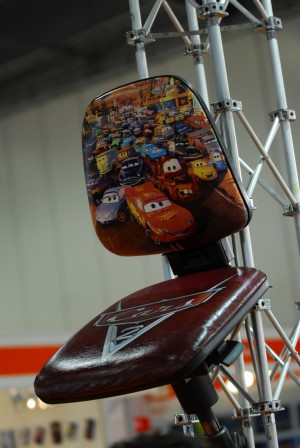 The exhibition showcase will be purely application-based, emphasizing creativity and innovation over specific technologies and processes. Indeed, there will be no printing equipment on display in the room concept sets.
"Running alongside the main Expo means visitors interested in the 'how' will also have the opportunity to see the technology behind these printed applications," McGuiness explains. "It is important for graphics professionals to keep abreast of the latest technologies that will help them produce printed interior décor as an avenue for possible diversification."
The one-day conference will include sessions by Michael Berman, CEO of Schoos Design, which has worked on restaurants, hotels, nightclubs and homes around the world; Jan Baden, CEO of Druckprozess, a supplier of industrial inkjet printers, software and consumables; and architect Janjaap Ruijssenaars, reportedly the first person to produce a house using a three-dimensional (3-D) printer.
"Hearing directly from designers will help PSPs understand these customers' creative and commercial drivers and adapt their services accordingly," says McGuiness.
For more information about the event, visit www.printeriors.net.