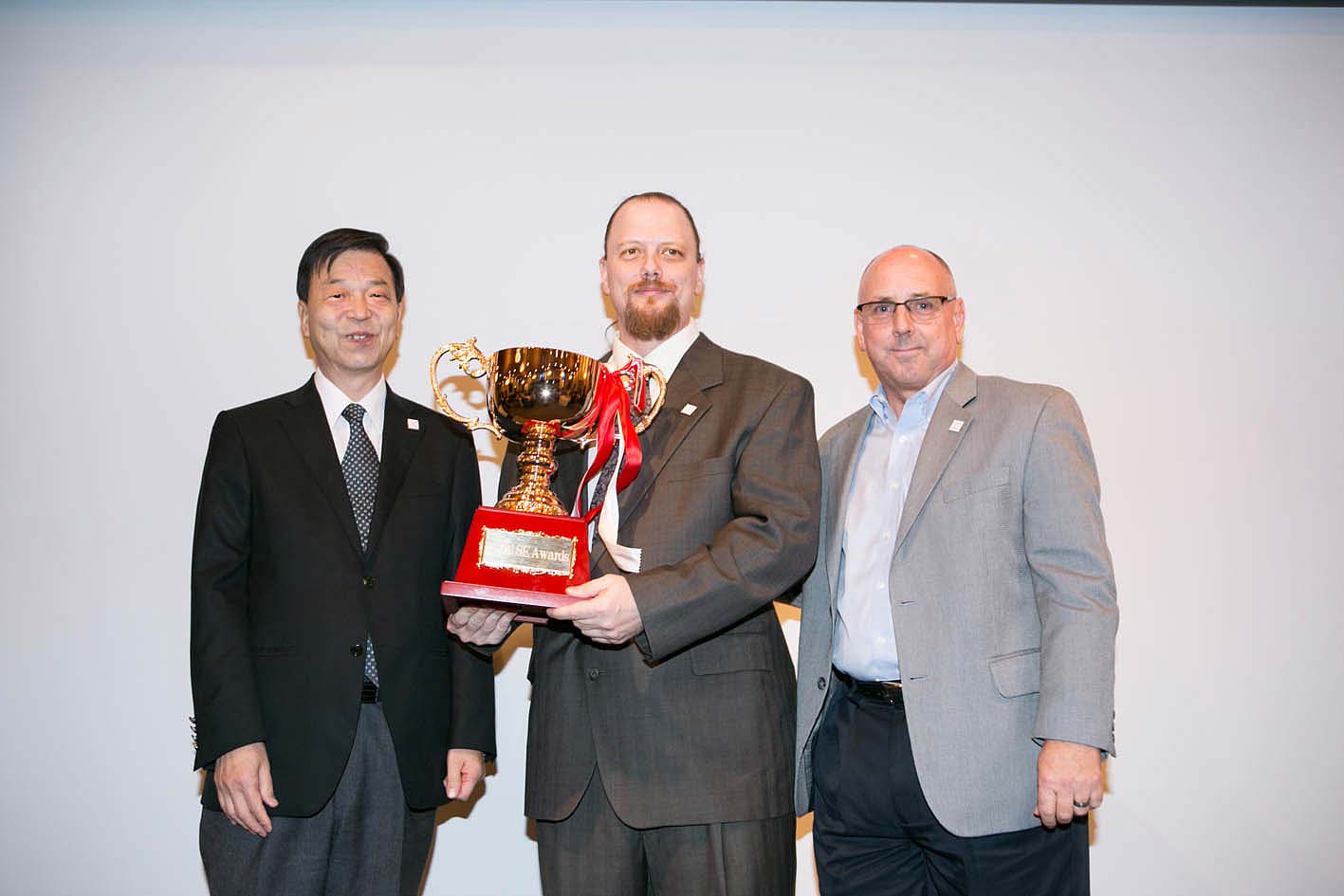 Digital inkjet printer/cutter manufacturer Roland DG has crowned Terry Carpenter the world champion in its 2015 Global Service Engineer (SE) Awards program, which culminated in a two-day competition at the company's headquarters (HQ) in Hamamatsu, Japan.
Carpenter, an SE with Roland dealer Far From Normal in Fargo, N.D., outperformed 20 peers from around the world in late October by tallying the highest number of points in a series of 15- to 30-minute test modules, covering everything from colour theory to printer troubleshooting. Finishing in second place was Alexandre Geraldi of Brazil, followed in third place by Peter De Bont of Belgium.
"Winning this championship is a tremendous honour," says Carpenter. "It was a pressure-filled two days that really tested my product knowledge and technical abilities, as well as my endurance."
"We're extremely proud of Terry for his accomplishments," says Rick Scrimger, president of Roland DGA in Irvine, Calif. "Since he is based in the U.S., his championship trophy will be displayed in the creative gallery at our HQ until the next global SE awards event in 2017."
Roland launched the awards competition in 2008, with the first events limited to SEs from within Japan. In 2013, the company opened it up to subsidiaries around the world.
This year, 449 certified SEs participated in local contests from February through August. The sole Canadian contender was Hugo Clavet of Techno-Gestass in Montreal, but while he qualified to compete in the North American regional competition in June, he did not move on to the global finals in Japan.
The goal of the event, which now occurs every two years, is to recognize and raise the bar for Roland's ongoing commitment to customer service and support.