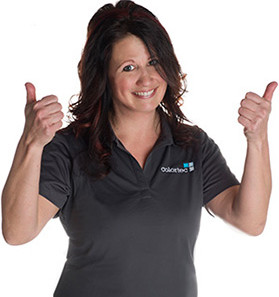 Carlene Fetterly, sales manager for Colortec Creative Print Solutions in Burnaby, B.C., has been appointed to the International Sign Association's (ISA's) affiliated association council steering committee.
Fetterly runs Colortec with her brother Chris as president. The company was founded by their parents, produces signs, banners, decals, transit posters and point-of-purchase (POP) displays and is currently qualified by the International Digital Enterprise Alliance (IDEAlliance) as a G7 master printing facility.
ISA's steering committees, which advise its board of directors throughout the year, represent each of the association's three membership divisions. The affiliated council steering committee, for example, comprises sign companies that are automatically ISA members by way of regional associations. Fetterly is the committee's sole Canadian member.
"The steering committees are a valuable component of the leadership of ISA," says Lori Anderson, ISA's president and CEO. "They ensure the board represents issues of concern to all facets of membership and they help set a course to deal with future issues and opportunities."