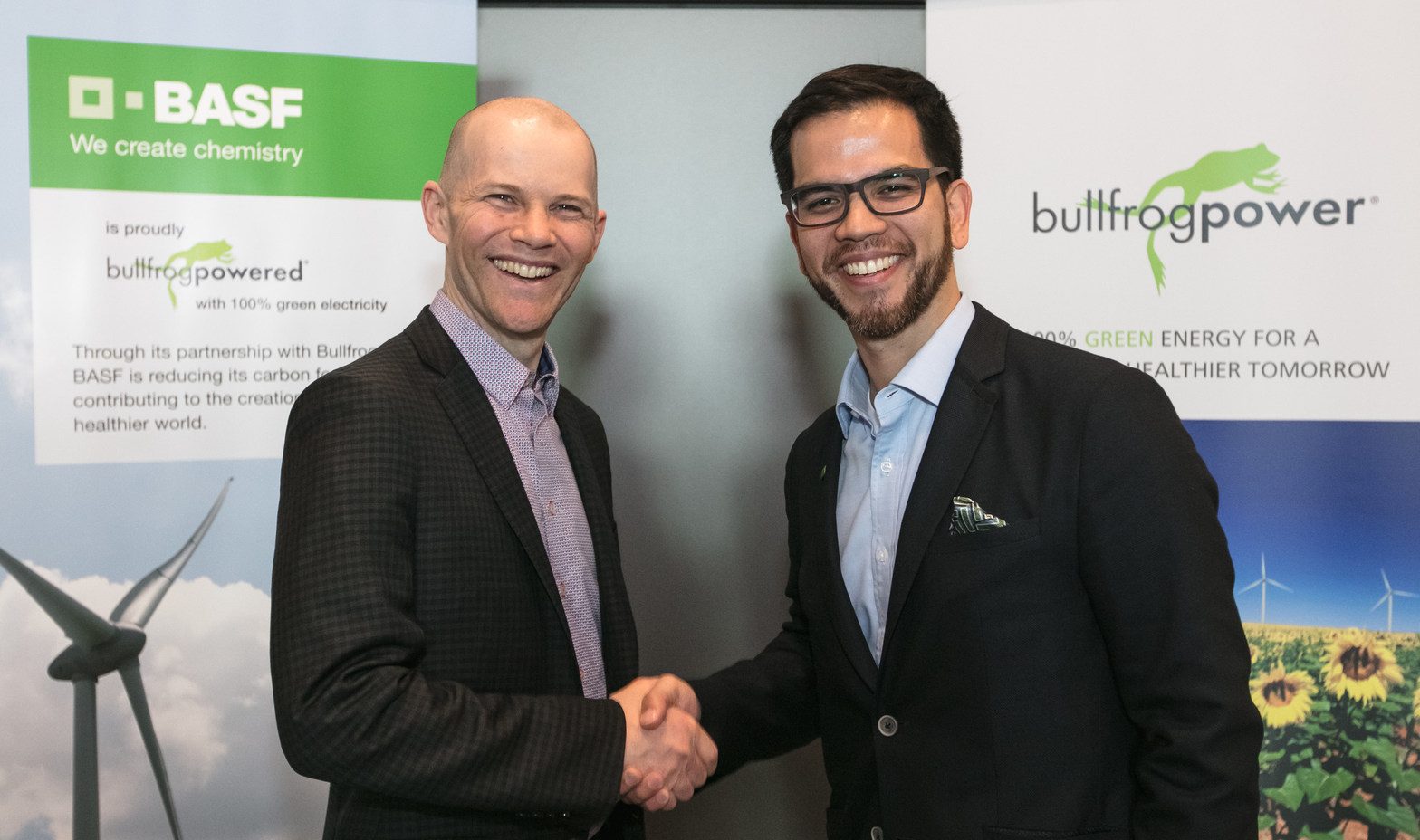 BASF, which develops paints, coatings, pigments, resins, dispersions, additives and adhesives for printing, will reduce its carbon footprint with 'green' electricity from Bullfrog Power for its Canadian facilities.
The commitment, which will match the energy used by putting 100 per cent renewable energy onto the grid, spans BASF's Canadian corporate headquarters (HQ) in Mississauga, Ont., along with production facilities in Saint Leonard, Que., Toronto, Windsor and Cornwall, Ont., and Saskatoon.
"Through our partnership with Bullfrog, we are helping to support community renewable energy projects across Canada," says Marcelo Lu, president of BASF Canada (pictured, right, with Bullfrog vice-president (VP) of finance and corporate development Sean Drygas, left).