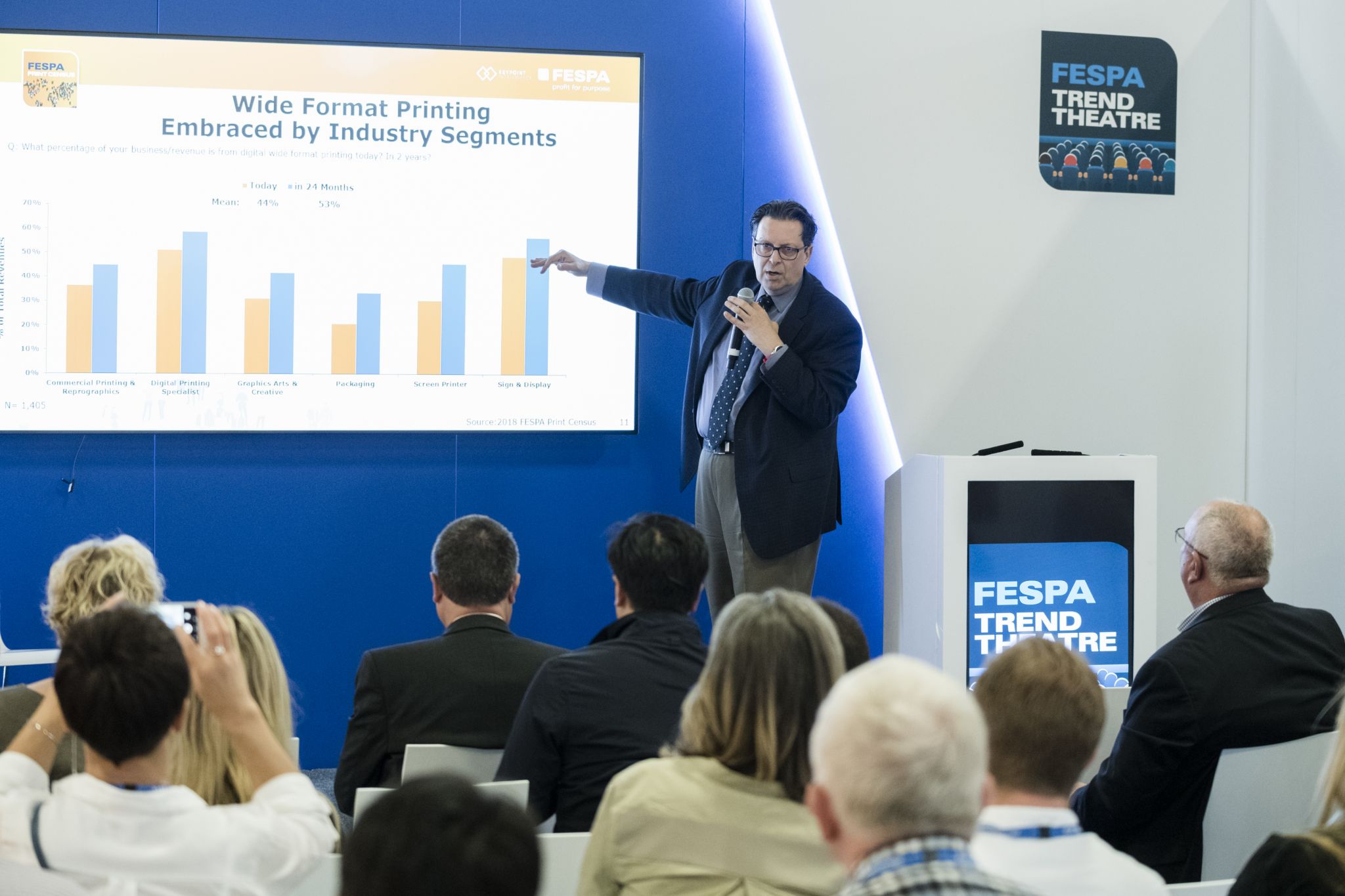 The digital wide-format graphics industry is optimistic about further growth, particularly in areas like interior decor, according to the latest Federation of European Screen Printers Associations (FESPA) global print census.
The study found 83 per cent of respondents were optimistic about the future of their business. They reported an average compound annual growth rate (CAGR) of 4.2 per cent since 2007, with increased revenue from ultraviolet-curing (UV-curing), durable aqueous 'latex' and dye sublimation printers more than offsetting declines in traditional aqueous and solvent-based inkjet printing. Some of the most successful strategies included producing more self-adhesive applications, gaining traction with point-of-purchase (POP) displays and printing wallpaper and other decor.
Keypoint Intelligence group director Ron Gilboa (pictured) presented the results of the study at FESPA's 2018 Global Print Expo. The census was conducted in partnership with InfoTrends, a division of Keypoint, with 1,405 respondents surveyed in 102 countries.