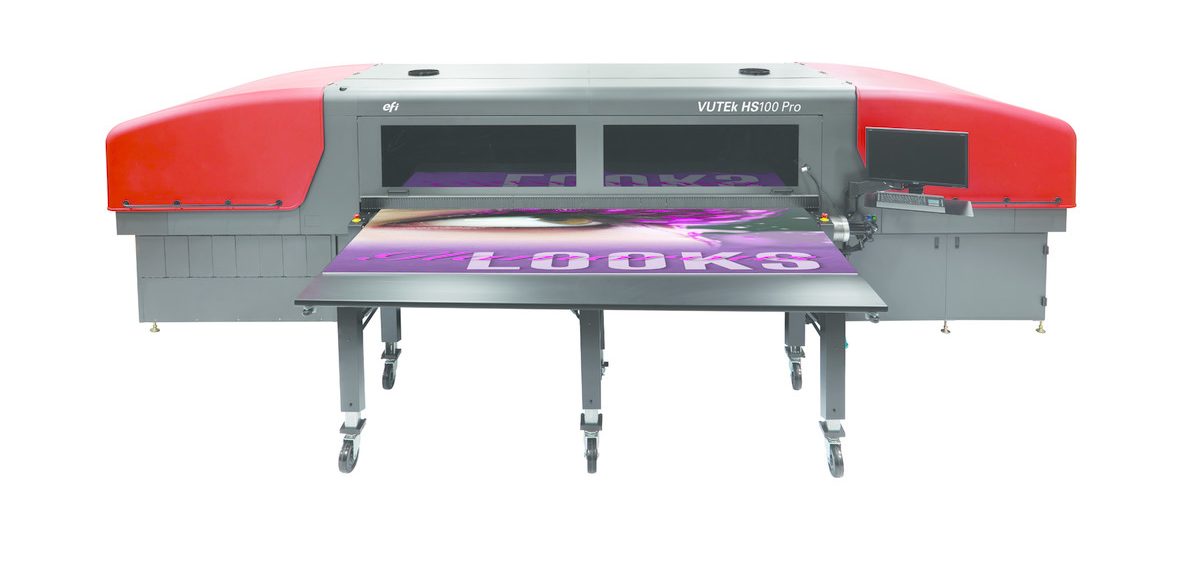 Prime Visual Marketing, based on Concord, Ont., has installed its second 3.2-m (10.5-ft) wide Vutek HS100 Pro 'hybrid' flatbed and roll-to-roll (RTR) digital inkjet printer from Electronics for Imaging (EFI).
"We bought our first HS100 Pro to satisfy growing demand from our existing and expanding client base," says Peter Lucas, chief visionary officer (CVO) for Prime Visual. "Our productivity increased by 33 per cent. Having successfully fulfilled our original plan, we decided to further expand on it, which is when we knew it was time to invest in a second press."
The semi-automatic presses print up to 100 boards per hour in six ink colours plus white. Prime Visual complements them with an eco-solvent large-format printer, an offset press, a toner-based digital press and finishing and binding equipment.