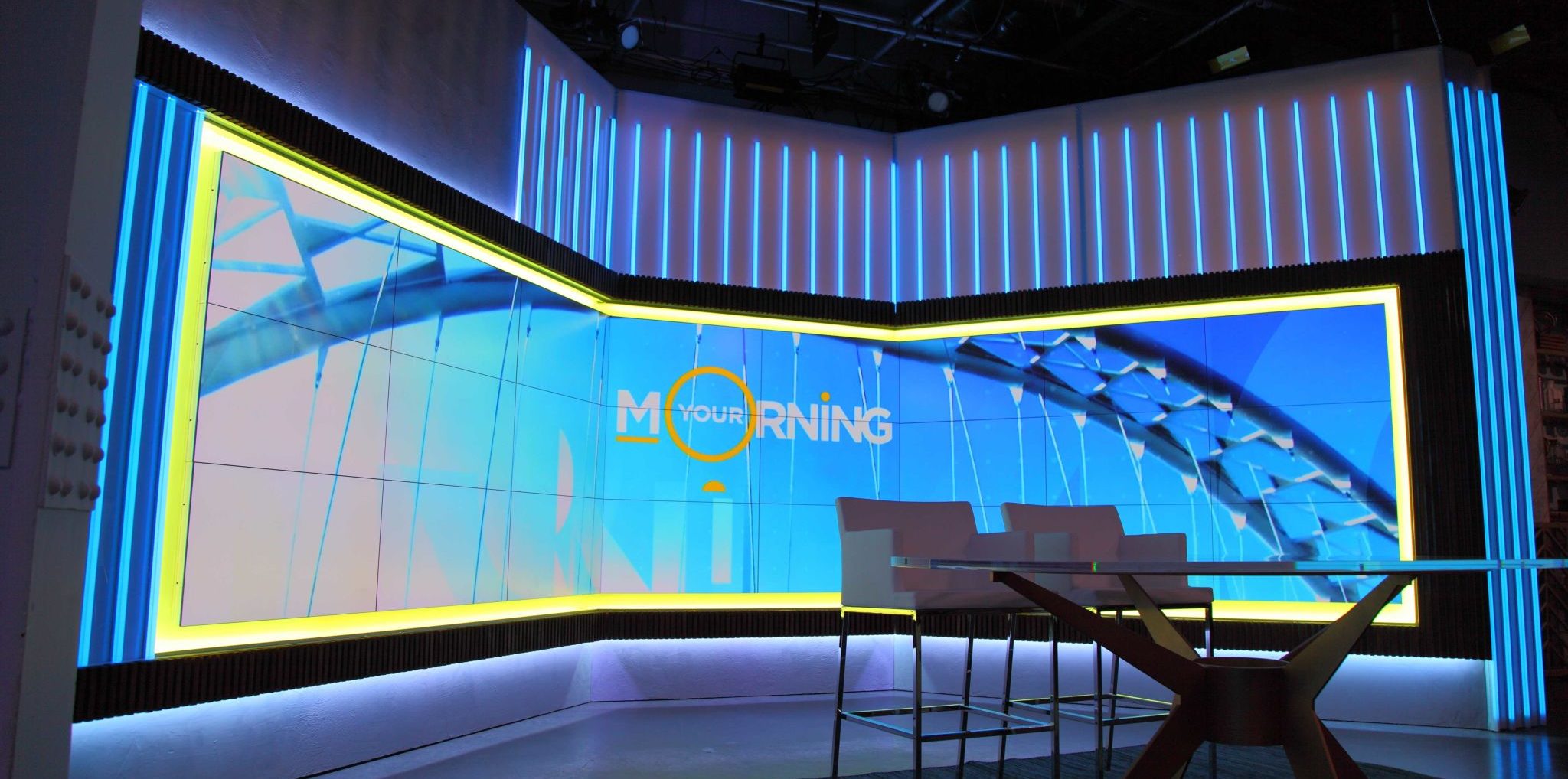 Advanced, an audiovisual (AV) system design and installation company headquartered in Mississauga, Ont., designed, built and installed a plasma display video wall for Your Morning, which recently replaced Canada AM on CTV.
Before selecting the technology, Advanced tested several options in CTV's studio. Since Your Morning would use many off-axis shots (i.e. at an angle, rather than straight ahead), extremely narrow bezels were important for the video wall to appear seamless. In the end, plasma displays with 2.7-mm (0.1-in.) bezels were chosen.
Specifically, Advanced installed an Orion video wall comprising 24 panels—in a 3 x 8 configuration—to enclose the set behind the studio's central table and chairs. The show's producers can showcase one unified graphic or split the right, middle and left wings into 2 x 3- or 3 x 3-panel sections with different graphics. The narrow seams are also supported by 28 custom-designed mounts.