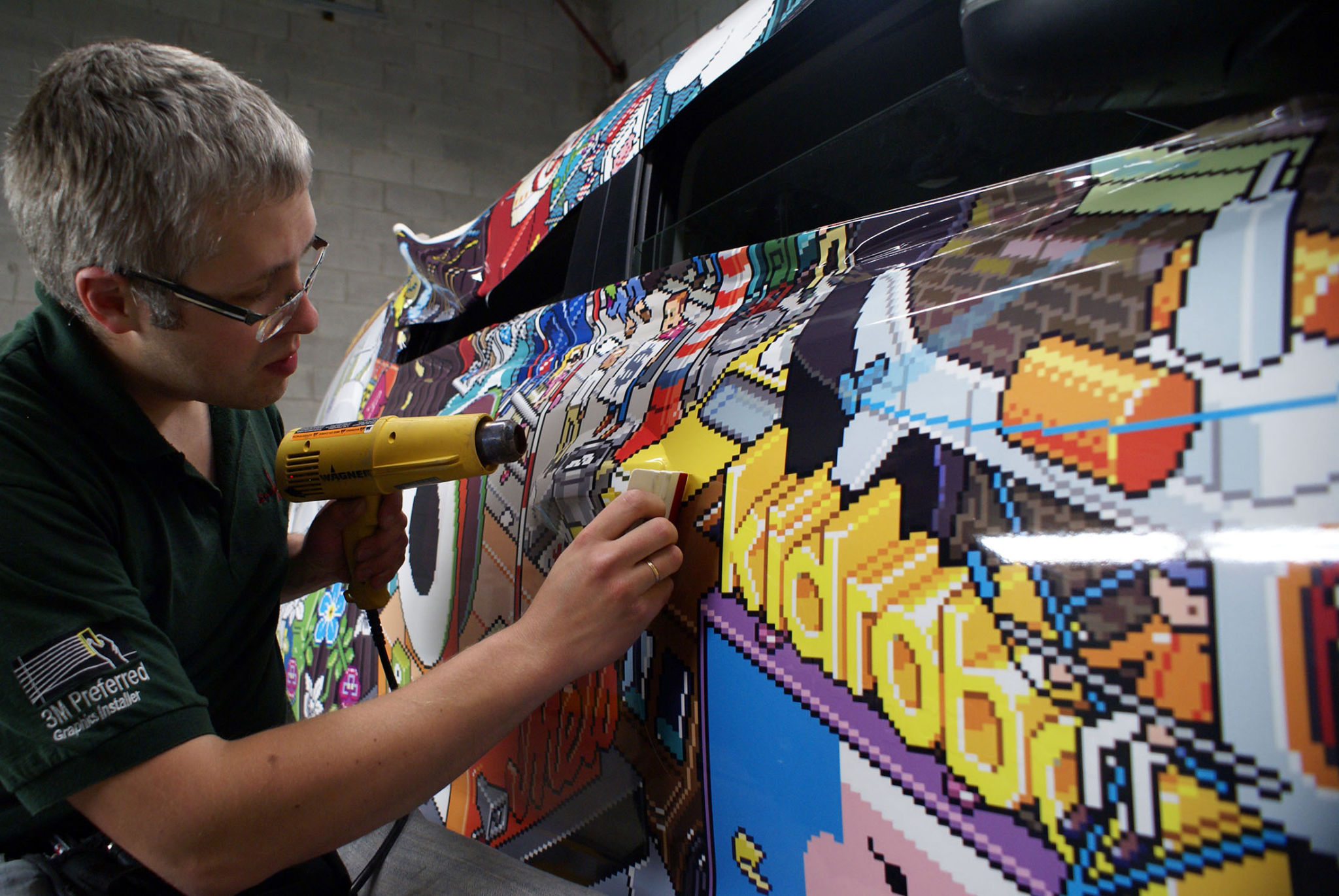 Toronto-based Alex Severin has become the first Canadian graphics installer to be master-certified by the Professional Decal Application Alliance (PDAA), part of the Specialty Graphic Imaging Association (SGIA).
While Severin—who runs Toronto Sign Services—was previously certified by 3M, Avery Dennison and Arlon, PDAA's master certification program is not affiliated with any proprietary vinyl brand(s) and is widely considered the highest level of recognition available in North America.
Instructor Rob Ivers, who began installing vinyl on cars in the late 1970s and is now world-renowned as a trainer in the field, administered the multi-stage certification exam in March. He explains Severin passed all of the hands-on tests and scored 98 per cent on the written test.