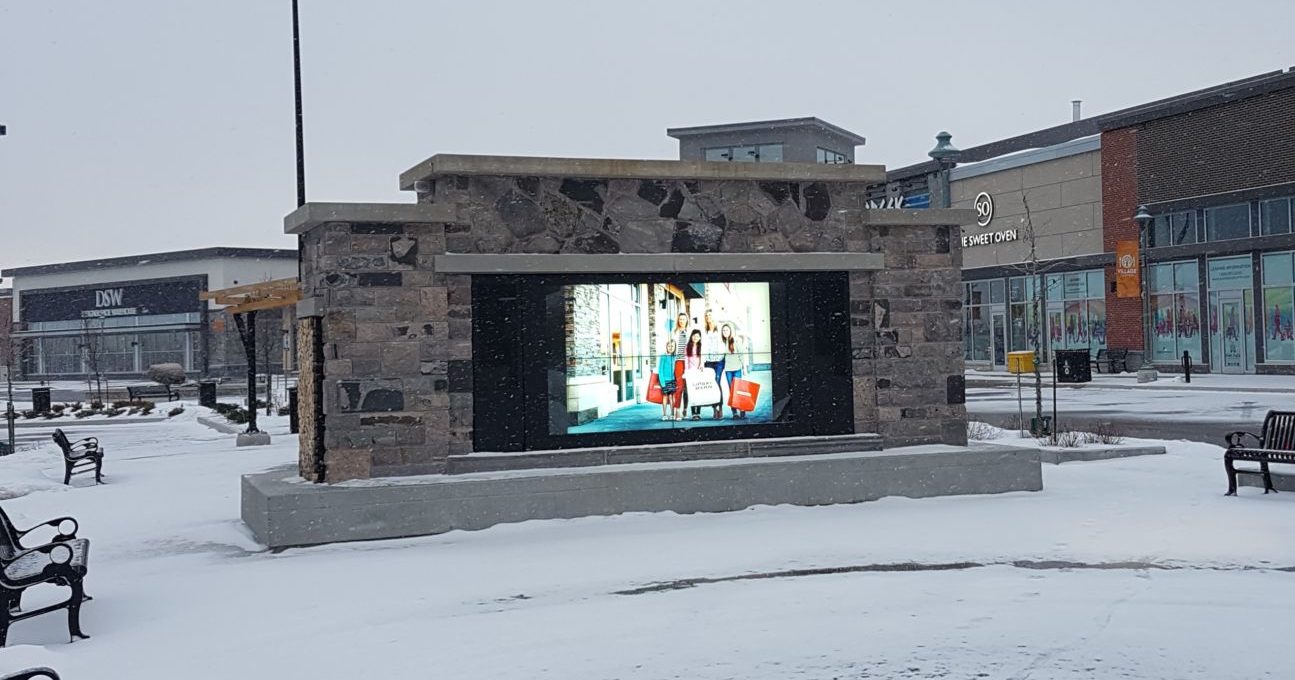 Audiovisual (AV) technology integrator Advanced, based in Mississauga, Ont., has designed and installed an outdoor digital display with a custom-built heat-regulating enclosure for Park Place, a shopping centre in Barrie, Ont.
The project comprises a 2 x 2 matrix of 1.4-m (55-in.) DynaScan liquid crystal displays (LCDs) with 3,000-nit brightness and a 3.5-mm (0.14-in.) bezel. For the weatherproof and tamperproof enclosure, Advaned worked with Batko in Portneuf, Que., to ensure an optimal temperature could be maintained within.
"This was a way to bring a high-resolution indoor display to a challenging outdoor environment without breaking the bank," says David Weatherhead, president of Advanced.
A Crestron control system allows Park Place employees to update content remotely from a touch screen. In addition to ad space sold to the mall's retailers, the screen broadcasts live sporting events.