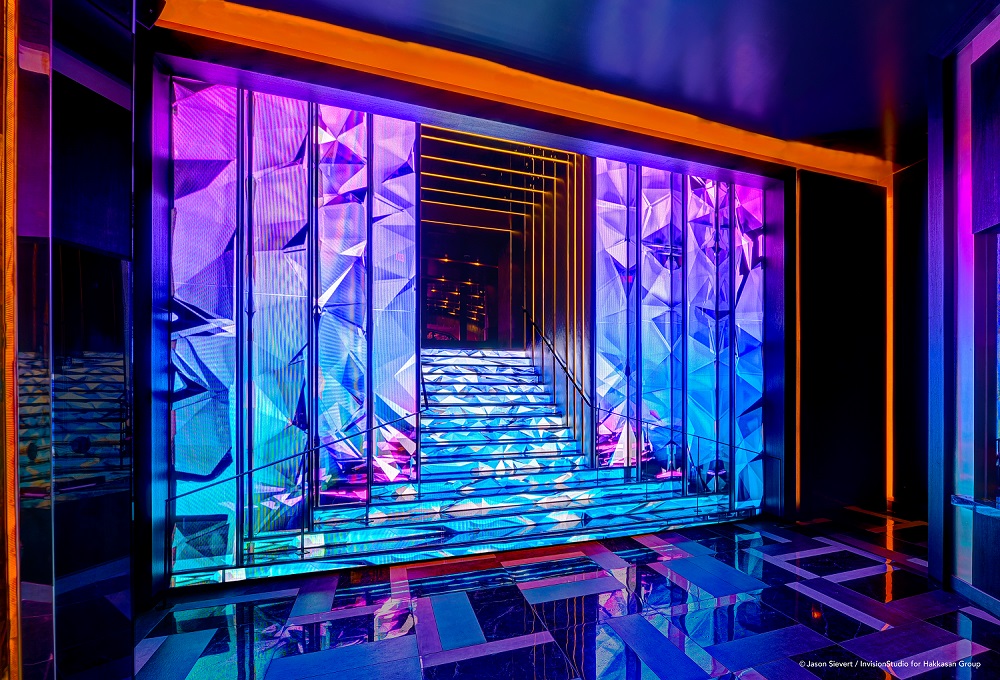 Ottawa-based UTG Digital Media has installed a custom light-emitting diode (LED) staircase display that is reportedly the first of its kind in Las Vegas, Nev. It was unveiled at the grand opening of the city's Jewel Nightclub and will remain a permanent fixture.
UTG created the illuminated stairs by removing the front panel of each step (i.e. the risers) and installing custom-fit LED modules, leaving the weight-bearing top portions of the steps untouched. Durable transparent polymethyl methacrylate (PMMA) covers were then applied to protect the modules.
Jewel, which spans more than 2,230 m2 (24,000 sf), opened in late May in a space formerly occupied by Haze Nightclub within the Aria Resort & Casino. Its design concept features thousands of LED ribbons, which are complemented by UTG's staircase.